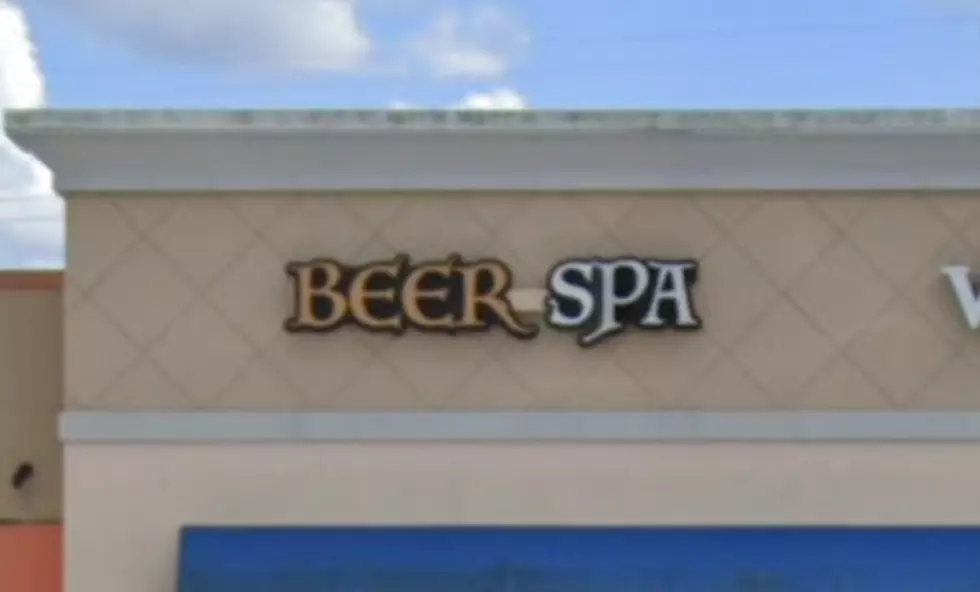 Does Lubbock Need a Getaway Like This for Beer Lovers?
Google Streetview
Wait...this is actually a THING????
My incredible daughter and her husband (who live in Florida) just celebrated their first wedding anniversary this past week, and in the midst of their celebration, I saw a Facebook story from her that made the old man insanely jealous.
Apparently, they found a place in Orlando called "The Beer Spa", which is pretty much EXACTLY what it says.
The premise is, you get to enjoy a relaxing soak in a tub of beer, and drink as much as you want.
SIGN ME UP!
Guys, she needs company.
Seriously, doesn't this look AMAZING? (The beer soak...not the girl, although...)
There are so many new ways to try and relax, between goat yoga and hydrochloric acid colonics, that you just KNEW someone was going to come up with this idea, and make it work. Now, there is just one question:
WHY DON'T WE HAVE THIS IN LUBBOCK?
Heck, they have one of these in Waco, called the Pivovar Hotel, so perhaps it's time for West Texas to get in on the "hopulence" that is a beer spa experience. We can ever take it step further and create an unique hotel experience like in Waco, with a whole beer theme. Talk about a tourist destination, people would come form HUNDREDS of miles around to enjoy a soak in some West Texas Beer.
MAKE. THIS. HAPPEN.
Until then, I may need to make a drive to Waco to check out the hotel, or I may finally have my excuse to go to Florida to visit my daughter. Sure, we can go to the beach and Sea World...but Dad needs to soak in a tub of Bathweiser.
5 Fun Fall Date Ideas for Lubbock Couples
these are five date ideas that are perfect for Lubbock couples this fall.
27 New Lubbock Food & Drink Spots That Have Opened in 2022
14 Places Around Lubbock That Closed in 2022
Unique Brookhollow Home With A Courtyard And Hot Tub
Though this house was built in 1975 you would never know it with all of these updates.