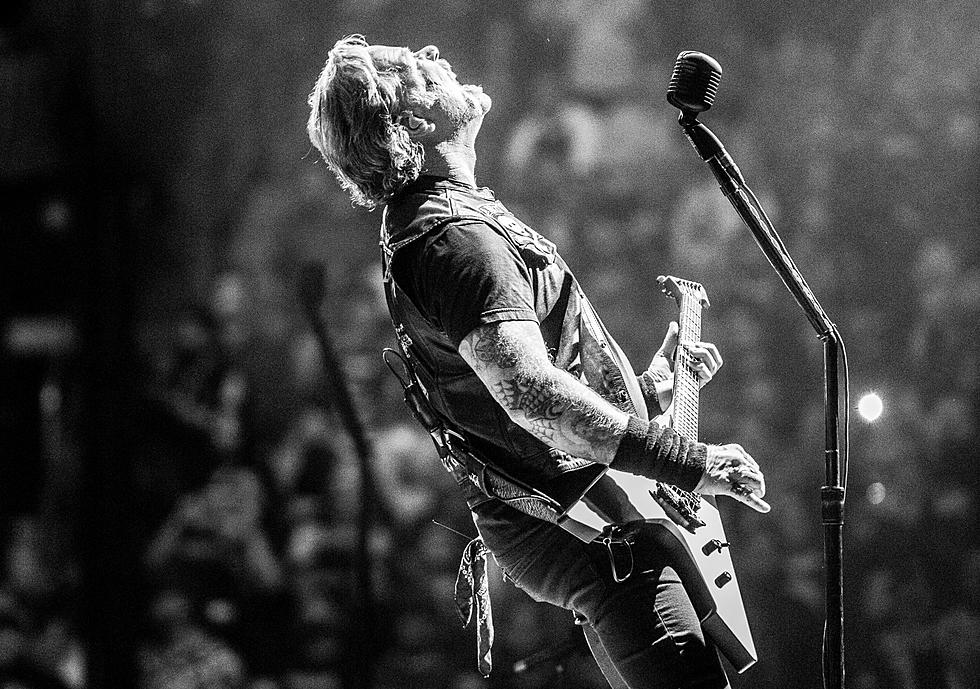 FMX Teams Up With Stars and Stripes for Killer Metallica Drive-in Concert
Gabriel Madrid for 94.5 FMX
There are three screens of Metallica happening on August 29th.
I am so loving this. One of my all-time favorite memories was seeing the Red Hot Chili Peppers "I'm With You" closed-circuit broadcast. Now, the real heavy-hitters are stepping up to the plate to be the first rock band to ever headline a drive-in show.
I guess Metallica claims the title, but the opener, Three Days Grace, will be the first band to play a drive-in show. The show is officially called Metallica Jump in the Drive-In.
---
Metallica will broadcast a special new performance with the aforementioned Three Days Grace and apparently some surprises along the way. Imagine (for once) that there's nobody sitting in front of you, you don't have to stand, you get to turn up your stereo as loud as you want, and the boys from Metallica appear on a giant screen where you can see everything that goes down, bigger and better than the band themselves.
You can grab up your carload pass right here. Tickets run $115 for up to six people (see the site for the details), so basically up to six people get to see this uniquely special event for about the price of one regular concert ticket. But wait, there's more. You'll also get up to four downloads of the band's new S&M 2 live album.
We're incredibly pleased that Metallica included Lubbock in this special broadcast. We hope we can get together and rock on Saturday, August 29th, 2020 at Stars and Stripes Drive-in, located at 5101 Clovis Hwy.
---
Metallica at United Supermarkets Arena, Lubbock ,Texas (March 2nd, 2019)