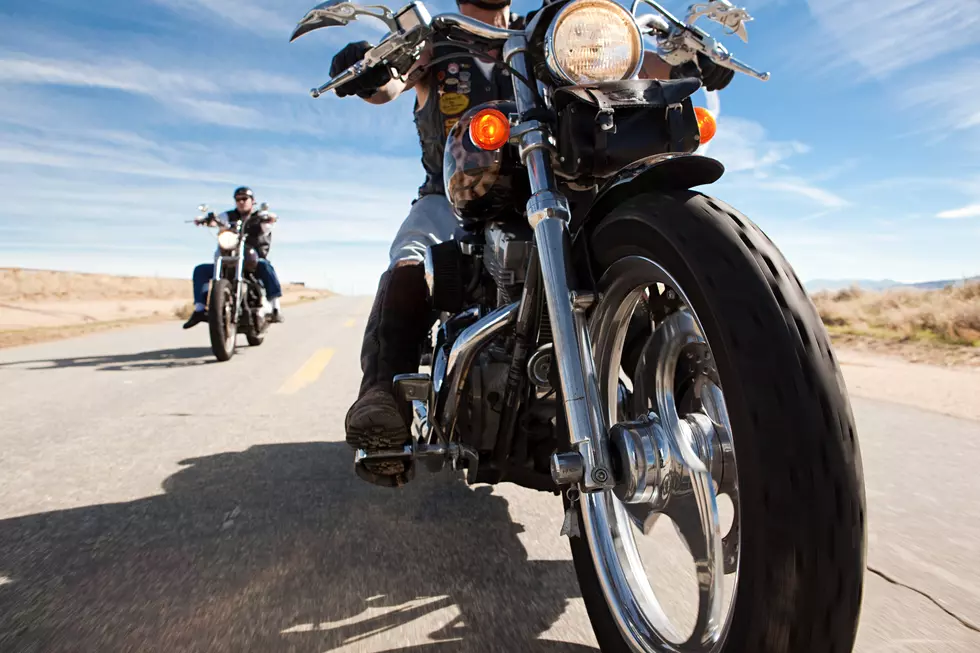 Motorcycle Awareness Ride Is Scheduled for June 25th in Lubbock
Image Source
I don't have any numbers to give you, but I can tell you it's already been a bad year for motorcycle riders.
I'm a member of the Biker Down Lubbock group, as well as a few others. I can tell you just from the posts on the Facebook pages that this riding season has not started well. You may also remember a biker being hit over by the South Plains Mall not long ago. That kid works for me and he could have easily been killed. I've also completely lost two other people to motorcycle accidents. I take this issue very personally.
I think it's a good idea to get all the bikes together in a show of force. It's not like they're going to rampage across the city or anything; it's just a great visual reminder of how many people are out there on motorcycles. It's also a great opportunity for riders to get together for a ride that should be a bit safer due to the high visibility of a large group.
With all that in mind, coming up on June 25th motorcycles will gather in the area of the Buddy Holly Center at 1801 Crickets Ave. and ride over to Levelland, a really nice 30-minute ride. From that point, you can party with live music at the Aces & Eights clubhouse with live music, biker games and more, or you can just turn around and make it a nice 60-minute run.
Either way, it should be a nice bit of road work. I've included the flyer for the run below. I hope everyone has a safe trip and I hope everyone else will learn to share the road with motorcycles.
Arby's Crash
6 Reasons Why Lubbock Is Nasty