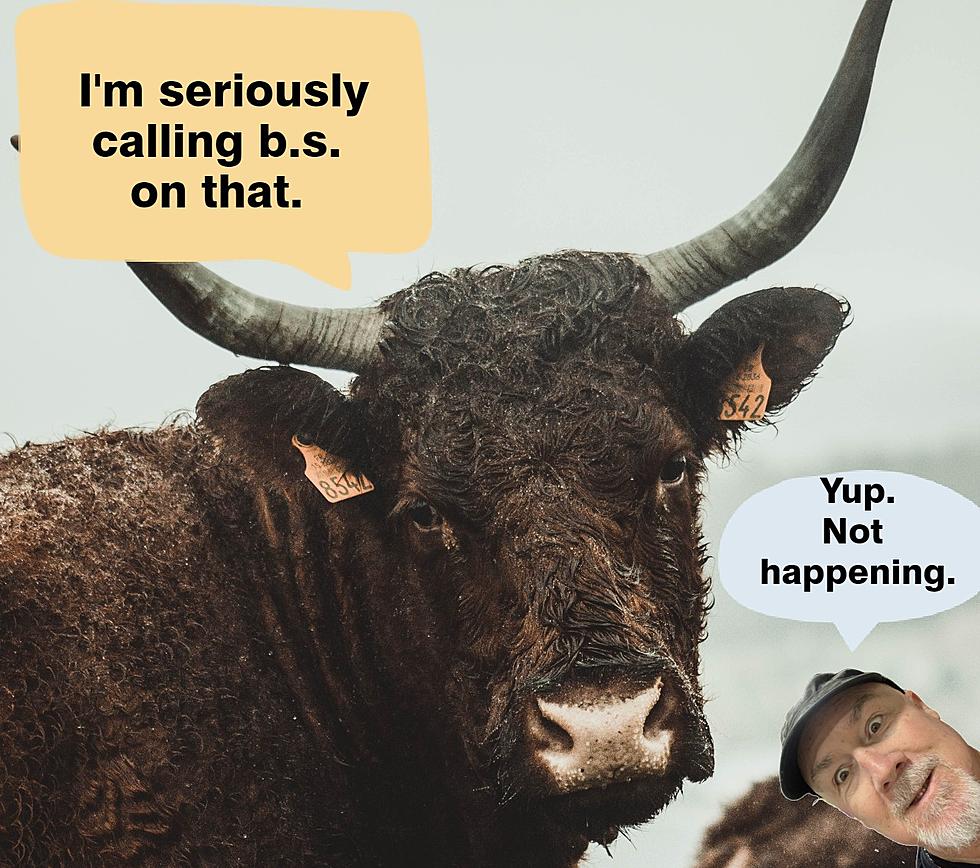 I'm sorry, but if you're "the one", in the "one in five" in this poll, then you're dumb, and severe injuries are in your future.
American arrogance has got us really far, but it's time to admit that not all of us are the bada$$es we think we are. Most are not as tough, physical, nimble, or even as strong as we think we are. The truth be told, 74% of Americans are fat and out-of-shape.
So how is it that a bunch of chubby folks think they can step up and compete in the original extreme sport? Not only would they be too winded getting started, but that extra weight would also guarantee a rough landing, resulting in broken bones or death.
So let's get to it, shall we? A full 21% of the people in a YouGov survey said they could stay on a bull for eight seconds (not to mention the 13% who only voted "not sure"). I have no idea what these people are thinking.
It's my guess that most of the people who said they could do it have never seen a bull up close. One look at a real, rodeo-worthy, bull and you're going to say "uh, no".  The average rodeo bull weighs between 1,700 and 1,800 pounds. When you see an actual bull up close, you will all of a sudden have a newfound respect for them. They are serious freaks of nature.
So I'm going to say that the one in five who say they could stay on a bull are the one in five who are seriously deluded about their abilities. Professional cowboys quite often can't do it, and many have ended up maimed or killed.
Leave the buckin' bulls to the pros and get back to the salad bar, it's just not going to happen for you.
Would You Buy An Unlivable, Dangerous House In Texas For $250K?
If you are looking for ample natural light, this house may be the right choice for you! Talk about an "open" floor plan.
Of course, you can not approach it, enter it or be on the grounds.
McDonald's Food From Around The World Texans Want (And A Few We Don't)
You've seen wacky and wild McDonald's menu items from around the world, but some global foods are a perfect fit for Texas. I've included a few big "misses" for Texas too, just for fun.