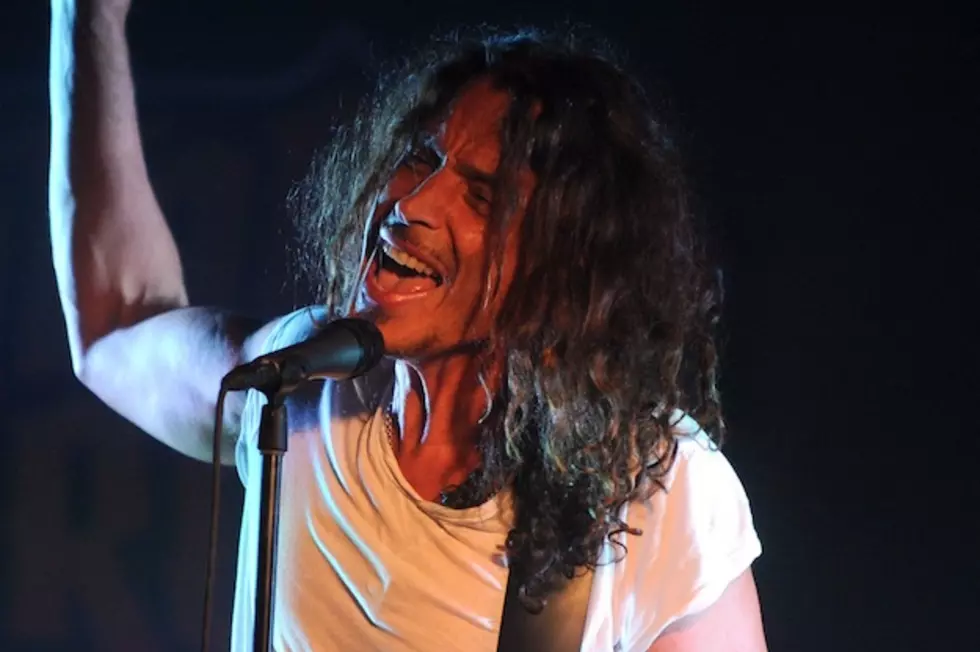 Chris Cornell Says 'Live to Rise' is for Familes, New Album is for Hardcore Soundgarden Fans
Soundgarden unleashed 'Live to Rise' — their first 100 percent new recording in 15 years — yesterday (April 4) and if it wasn't what you expected, don't worry. Singer Chris Cornell says that the song is not necessarily for the band's hardcore contingent, but their forthcoming album on the other hand will be for the fans who live and breathe Soundgarden.
With Soundgarden eying the fall for the release of their new album, eager fans got an early treat when news broke that the band had a new song on the soundtrack to 'The Avengers.' After teasing with a 22-second snippet last week, the band unleashed the song 'Live to Rise.'
The track seems to stand in opposition with previous reports of the band's heavy new material, which Chris Cornell says is no accident. "Some of the songs on our new album are pretty far left of center, and sort of zero in on more of a hardcore Soundgarden fan and not necessarily a family that goes to see a film like that," Cornell tells Seattle radio station KISW. "Although ['Live to Rise' is] not really what I think of as a necessarily family friendly song, but it's as close as we've ever come."
Cornell further explains that 'Live to Rise' wasn't written specifically with the story in mind but kind of in a broad sense, something that would work.  "It's not like it's something we get too preoccupied with, and it's a fairly open thing but it had to work for an action film and comic book characters like this and obviously for a broad group of ages, because I think a film like this appeals to little kids all the way to old people because it's an action film, it's comic book characters, but it's also pretty witty dialog and accomplished actors doing it. So it had to be somewhat open to all of that. But also first and foremost it has to be a Soundgarden song, so we just did that and it worked and I'm happy about that."
'The Avengers,' being a Marvel property, is also under the umbrella of Disney, who purchased the comic giant in 2009. The Soundgarden frontman says he had fun toying with the Mouse-eared corporation while writing the song. "I like just the whole first verse, and just sneaking that past Disney executives and getting it into a film I like that part," says Cornell. "Just listen to the words to the first verse, it just kind of sums up the horror we go through trying to figure out while we're all here in a popcorn movie. I think we got away with a lot getting that past them."
'Live to Rise' will be on 'Avengers Assemble,' the soundtrack album that is released on May 1. However, the song will be made available for download on iTunes April 17.