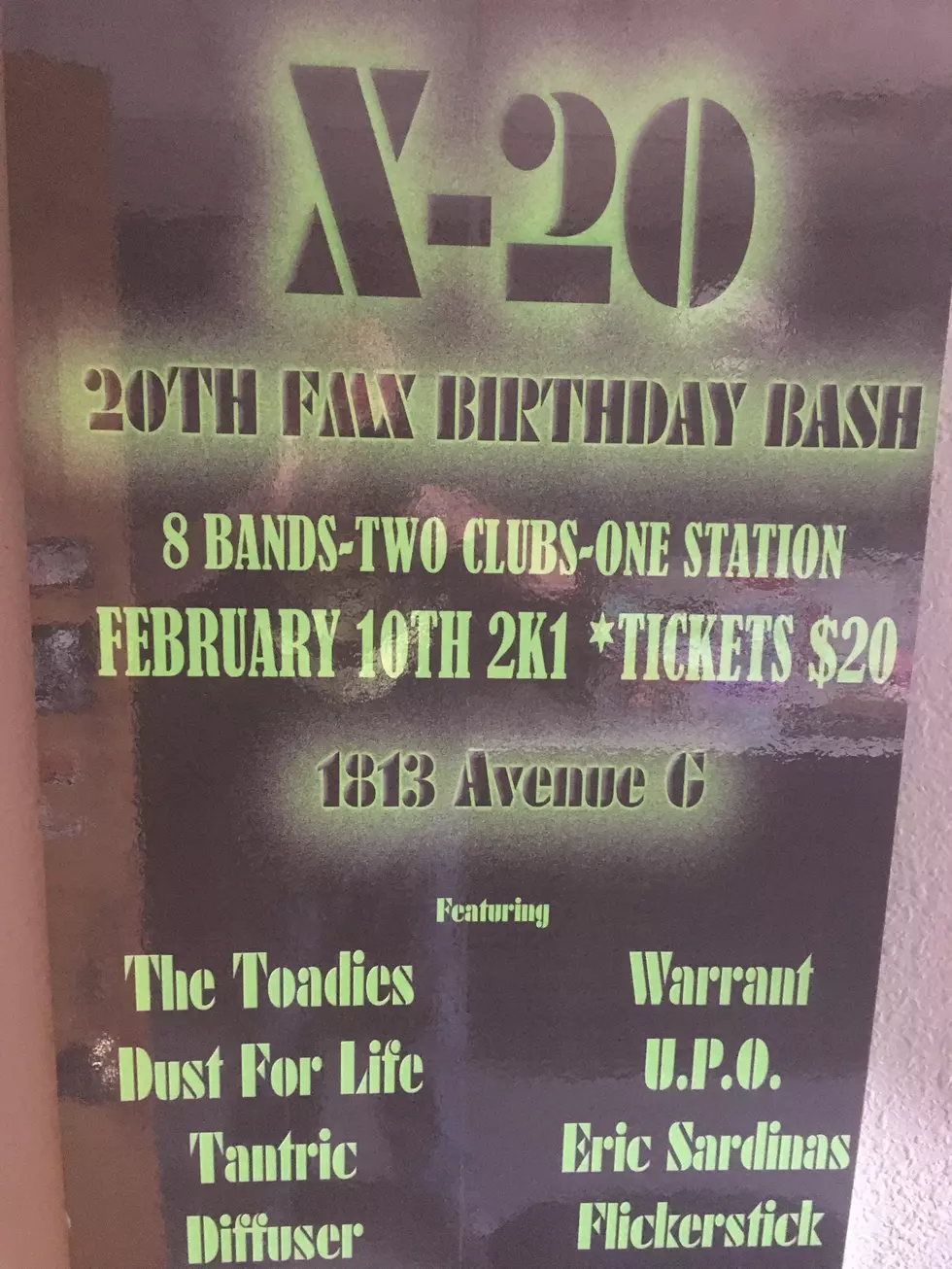 The First FMX Birthday Bashes Were Very Different
Nessmania
As we sit here wading through this pandemic and waiting for the return of shows, let's look back at some of the original FMX Birthday Bashes.
Yes, we can't wait to get back to some live music. With the new Buddy Holly Hall, improvements at the Lonestar Amphitheater and Jake's Backroom and a few other new available locations, we're pumped to have anything that rocks back in town.
Let me be clear: even though it's FMX's 40th anniversary, no matter who we book, big or small, they will be loved. Anyone that complains is getting a kick in the sack.
So for those of you too young to remember, we didn't always have live bands at our FMX Birthday Bashes. The first few years were party games. I have to say they were really, really fun, too.
The main party game we had was The Tequila Bat Races, and it was hilarious. It was simple: you ran across the dance floor (the really big one at New West), slammed a shot of tequila, spun around three times with your head on a bat (and the other end of the bat on the floor) and tried to run back. It was some crazy, drunken shenanigans.
We also had the Sony Walkman singalong, in which a person would put the headphones on and sing to whatever tape we had put in there. It was usually horrible and off-key.
I can't remember if the air guitar stuff was part of our parties or separate, but the air guitar competitions were intense, with people lighting themselves on fire and all kinds of stupid stuff.
We will be back with another FMX Birthday Bash. We're so close to coming out of this pandemic tunnel. Hold on for just a bit longer and we'll back to party with you soon.
Enter your number to get our free mobile app
20 Epic Lubbock Snowmen