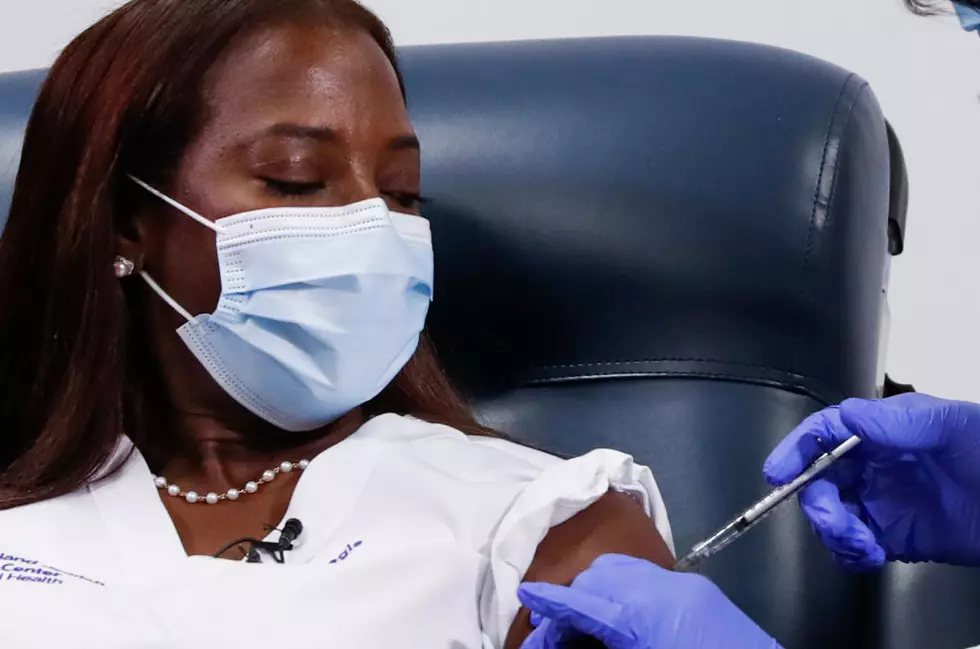 Two COVID-19 Shots Down and It Was Worth It
Getty Images
I've been trying to figure out the best way to say this, and decided that complete honesty is the way to go.
The day after I received my second COVID-19 vaccine, I was fine for about 14 hours. Then, I was hit with the chills and a low-grade fever. I spent about six hours in bed and that was it. That's all. It was over and done. I went home and went to bed.
I tell you this because I want you to know that your body has to fight back in order for the vaccine to work. For some people, this means a small reaction. For other people, they don't have any problems at all.
This brings up the big question: 'what are you afraid of?' Seriously, I had one of the stronger reactions and I had to go home and lay around for a bit. I didn't feel like I was dying or nauseated or anything severe; I just felt like I had to break a small fever. No big deal.
I also have to say that I was very sick the Sunday through Tuesday before I got the shot on a Thursday, so I was probably not up to speed to begin with even though I was feeling much better. I should also mention that my wife had none of these problems.
So there you go. Don't be afraid of the shots. You might get to lay around a bit, or you might just have a sore spot from the shot itself. None of this is a big deal, and the more of you who suck it up, be brave and get vaccinated, the quicker we get back to normal.
KEEP READING: See states hit hardest by COVID-19's impact on tourism
Even More Awards at the FMX Studio