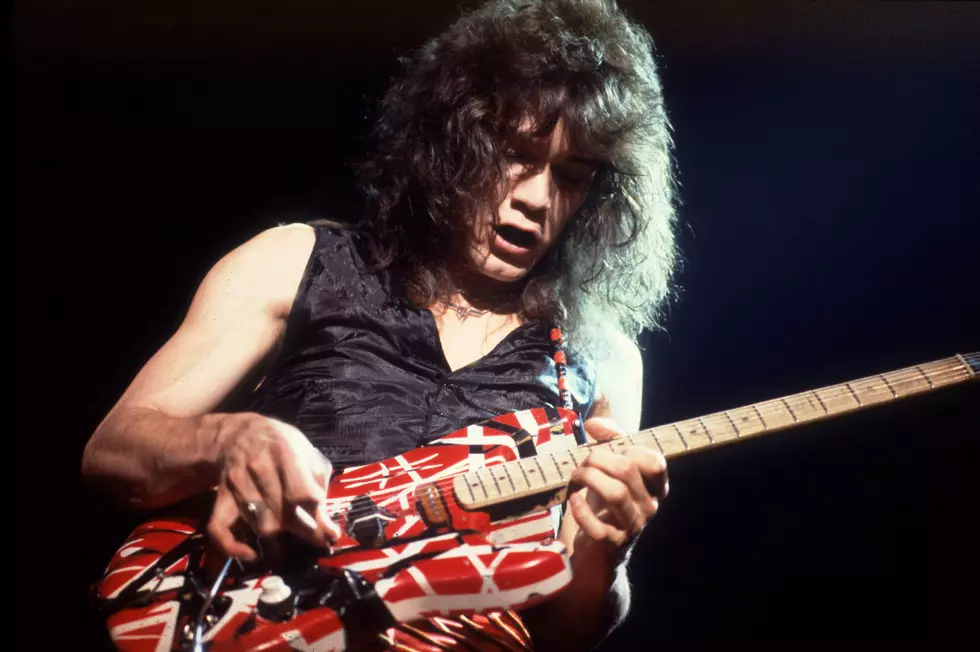 45 Years Ago Today, One Of The Albums That Changed My Life Was Released
Paul Natkin, Getty Images
I was an "early adopter" of what was metal back in the day.
Some bands you don't think of as metal were considered metal at the time. Why the neighbor girls were listening to the Eagles and Steely Day, I was into albums by Alice Cooper, Black Sabbath, Blue Oyster Cult, Aerosmith, Thin Lizzy, and U.F.O.  While you may smirk at "(Don't Fear) The Reaper" now, the album "Agents Of Fortune" was considered mystical, magical and possibly satanic metal.
Somewhere around 75-76 we started hearing about a new band (they actually started in 1974 but they weren't on our radar). You see in Southern California backyard parties are legendary. They'd build a stage, buy a keg, and charge two bucks to see the band until the cops shut it down (and the cops always shut it down). The two bands that ruled the backyard party/concert scene were Yesterday And Today (who later changed to Y&T) and Van Halen.
We were very excited because we knew that one of "our team" was blowing up big. It didn't matter which "won" out, we knew we could bet on either and be a part of something big. I don't know why but it never occurred to us, even for one minute, that both might fail.
Of course the big winner was Van Halen who in 1978 dropped their debut album and it was the craziest thing we've ever heard. Not only did it sound like eight guys were playing the guitar all at once, but the crunchy/creamy tone on the power chords was also just amazing. The singer was like every single surfer that we ever ran into. The drummer played with FIRE, and the bass player was that cool guy that could have been your cousin or drummer.
None of this would have matter if it weren't for the songs. Van Halen sharpened thier ear for melodies and songwriter by playing a ton of covers at tons of gigs and translated what they knew into their original music.
Here's and edited track listing from Wikipedia
1. "Runnin' with the Devil" 3:36
2. "Eruption"  1:42
3. "You Really Got Me" 2:38
4. "Ain't Talkin' 'bout Love" 3:50
5. "I'm the One" 3:47
6. "Jamie's Cryin'" 3:31
7. "Atomic Punk" 3:02
8. "Feel Your Love Tonight" 3:43
9. "Little Dreamer" 3:23
10. "Ice Cream Man"  3:20
11. "On Fire"
Is there a song there that you can't sing or hum a little snippet of? Five of those songs (six if you count "Eruption" as a separate track from "You Really Got Me") are still played by pretty much every rock station out there.
This album was a major stepping stone leading me to Judas Priest, Ac/Dc, Rush, KISS, Cheap Trick, Sammy Hagar, and more.  They are why I loved nu-metal and why I still love Metallica, Ghost, and my all-time favorite, Monster Magnet.
I have been fortunate to meet my heroes and I can tell you that with Van Halen, what-you-see-is-what-you-got. Those guys loved to party and loved to rock. Thanks for the memories boys.
Texas, Bartenders Reveal What Your Drink Order Says About You
WhataZodiac! Your Whatburger Order, According To Your Star Sign
The stars align for any order at Whataburger, but here is your best Whata-order, based on your star sign.