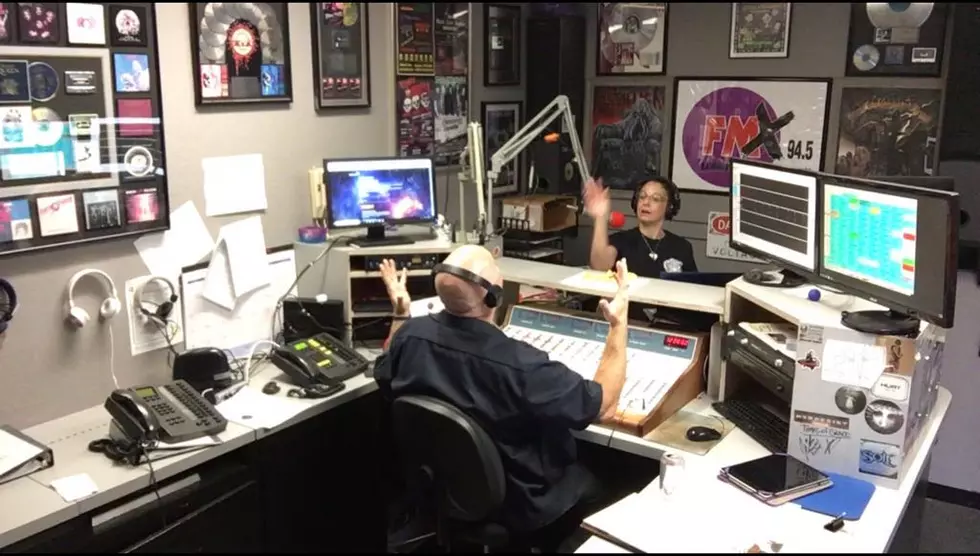 94.5 FMX
I still feel like I have a moral obligation to you guys. You were unwillingly invited along to a tragedy, and if I can give you a little hope or at least commiserate with you, I will.
I told this story on the air Thursday morning on The Rockshow, and if you're in a place where you can listen instead of reading it, I think you might enjoy it more. If you need to read it, a version of the story will be below the audio player.
---
In case you couldn't listen at work but would like to read it, here you go:
I decided it was time to start cleaning Kelly's office. Kelly loved The RockShow, and she saved everything from it. She kept tons of notes and saved all of the paperwork that we used each day (usually around 40 pages per day). This resulted in a mountain of paper in the corner (in an otherwise clean office). I thought I'd whittle down that pile and load up a trash can. There was a little room off to the side and I wasn't breaking down, so I thought I'd see what was left in her desk to deal with (mercifully for me, most was cleaned by Renee Raven and our general manager). I did find a box of Milk Duds.
Kelly knew I loved Milk Duds and used to trade me the 'Duds for the kiddie candy she loved (Skittles, etc.). So when I found the Milk Duds, I said, "thanks, girl" and immediately put one in my mouth. And before I could pick up another paper, it pulled a cap off a tooth.
That's when I knew her message was...it's not time to clean the office yet.
(My thanks to the staff at Salem Dental Center for getting me back in the biting business promptly.)
Kelly's favorite winter weather pictures
Cool Off By Looking at Winter Weather in Lubbock