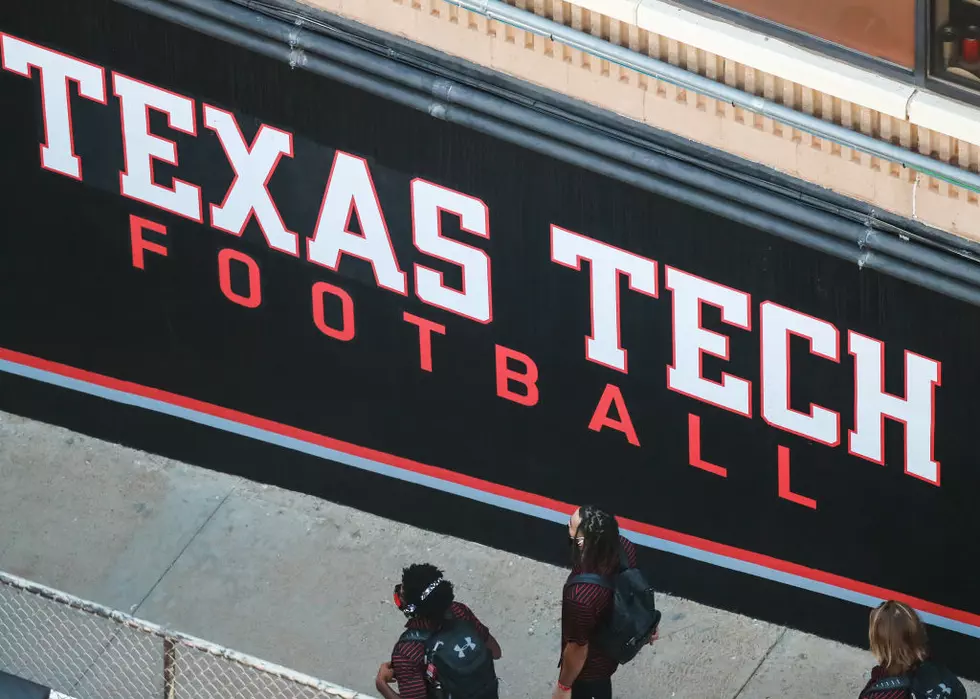 Get A Live Look At Construction On Jones AT&T Stadium
(Photo by John E. Moore III/Getty Images)
I really like this idea.
I don't know if it has/had anything to do with the high level of interest in the live cams of the Double T being taken out of Jones AT&T Stadium, but you can now watch a live cam of the renovations taking place at the home of the Red Raiders.
The Red Raiders are renovating the south end zone. The project includes a four-story building that will someone who hold, house, or display a slightly larger version of the iconic Double T scoreboard. It will also feature a connecting sky bridge, a television studio for gameday press conferences, and assorted other bells and whistles.
While I'm not sure I could sit for long watching a live construction cam, it sure could be fun checking in every so awesome. Then again, I'm willing to be there are some Red Raider faithful, and possibly some kids, who will be enthralled with this process.
Keep in mind that some of these renovations aren't scheduled to be finished until 2024, so if you're watching this like a Netflix show, you have at least a couple of seasons of entertainment to keep you busy.
Early estimates put the cost of this renovation project at about $200 million bucks. It's a hefty price tag, but even an outsider like myself will tell you that's chump change when it comes to being competitive in recruiting and housing a top-notch football program.
You can check out the live stream of the construction right here.
The Five Texas Towns That Rank As 'Most Miserable' Places to Live
Business Insider
did an analysis of the "Most Miserable" towns in American based off of census data. 5 of those 50 towns were here in Texas
10 Great Local Lubbock Places for a Date
See some great local things to do and places to go on a date.