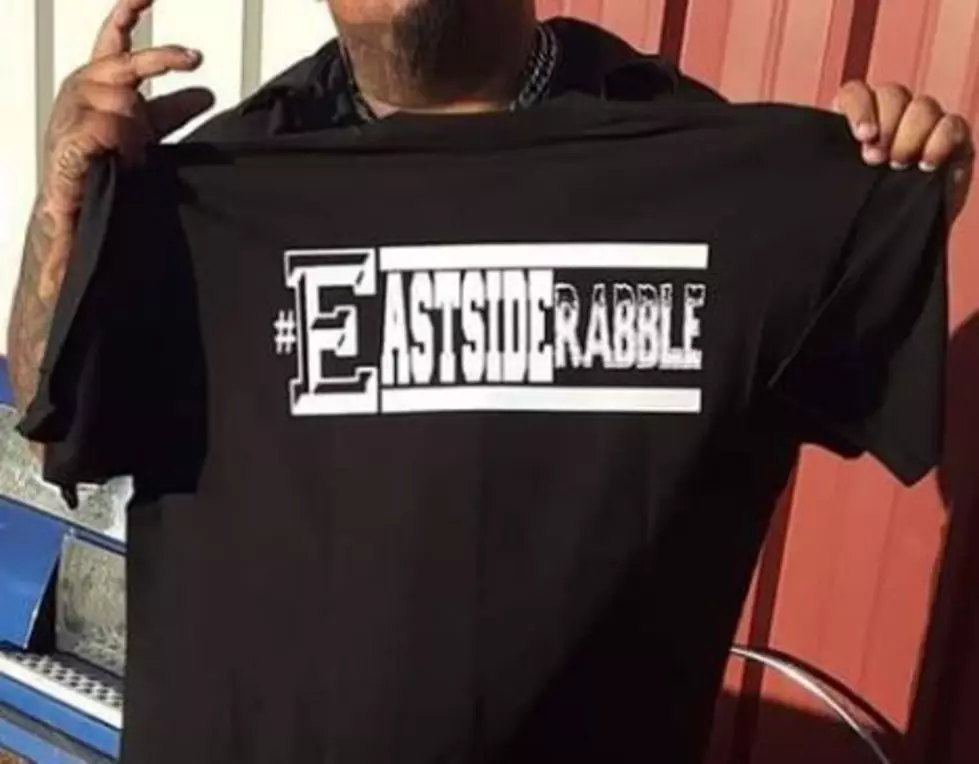 Get Your Own Lubbock Eastside Rabble T-Shirt
Lukky Rodriquez
Enter your number to get our free mobile app
My friend Lukky Rodriquez has come out with a t-shirt that's a true sign of the times.
If you're not up to speed, a Lubbock police officer was placed on administrative leave early this month after posting the following in regards to the George Floyd-inspired gatherings in Lubbock:
These protests start as peaceful and lawful. They they get overrun by trash trying to start crap. Happened Sunday night here in Lubbock. The first 2 hours were just fine. Then the east side rabble showed up yelling "f):&:! The police" and ran the good protestors out
As you can imagine, these comments were about as tone-deaf as they could get for the times. Some people see the humor in these comments, though. These shirts send a really strong message about a really tight-knit community that's frequently looked down on. I really love it when a group embraces an insult and turns it back around to their benefit.
Rodriquez runs OG'z Original Teez out of the flea market at 2323 Avenue K. He's come up with an original "East Side Rabble" design that I find hilarious. If you're of a like mind, you can message him directly on Facebook or hit him up at 806-620-8553. The shirts are $15 up to 2XL.
I recommend that we support this small businessman and the fact that many of us are "East Side Rabble." (Okay, I'm more northeast side rabble, but still rabble).  Lukky could probably use a model, too. You think we could get the mayor or police chief in one?
P.S. I am REALLY jealous I didn't think of this first and make it an FMX shirt. Dang!
The 10 Best Texas Liquors