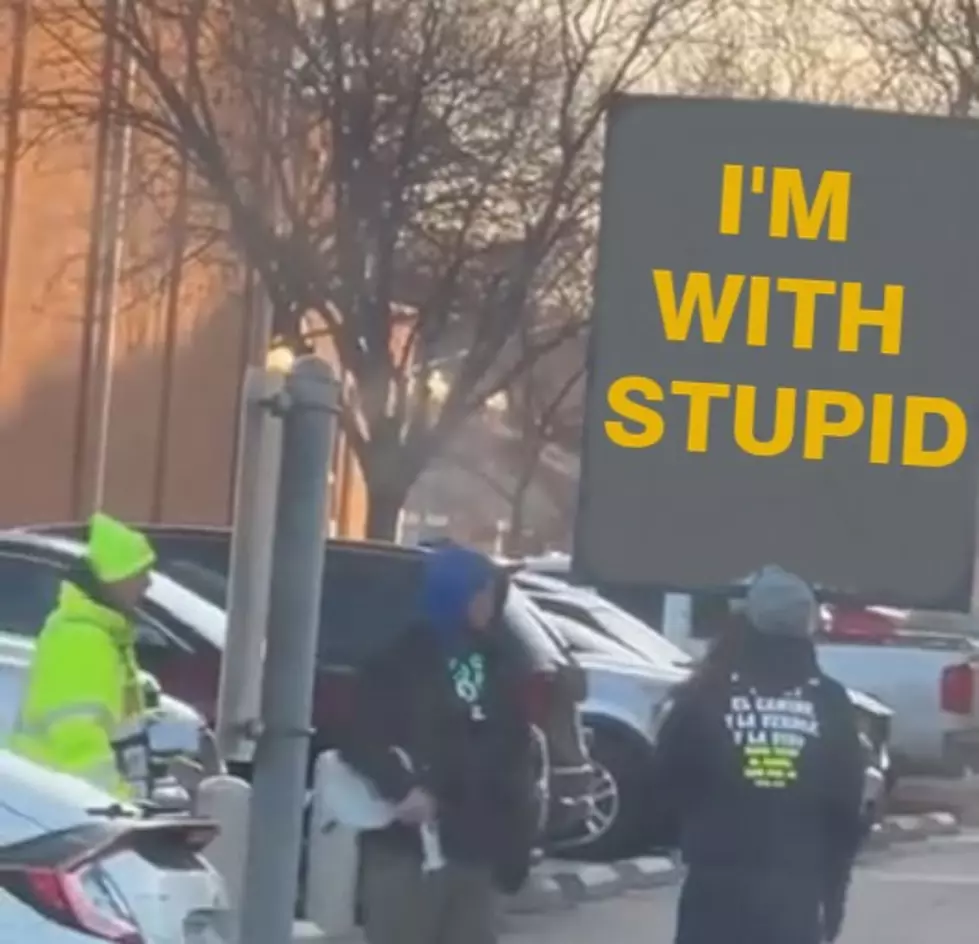 Here's The Creepy Religious Protestor That Was Bullying Lubbock Students
Shay/Nessmania
I am pretty hardcore against this kind of thing, but when it comes to kids, all bets are off.
If you are unfamiliar with the story, extra creepy religious protestors were in front of Lubbock High School on Monday (and possibly in front of others on other days). The protesters were said to be impeding the kid's egress into the school, yelling at them, and generally being a nuisance.
The problem is, not much can be done about this. We have a right to free speech in this country and if they are on public property, authorities can't really intervene. You would think that tact and respect for other people's children would actually kick in, but not for these people.
The problem is simple, you want your children to have or not have religious instruction according to your beliefs and no one has a right to interfere with that. Kids at this age are also dealing with a lot and they don't need the added stress of dodging protestors on their way to school.
None of this matters to David Harold Grisham. He's rather proud of the fact that he agitated your children. He's also very happy he upset the teachers. He's also happy that he had to ditch a Lubbock mom who took exception to his antics (he sounds like a coward to me). Also, if that name seems familiar to you, he's the guy who went on the nutso rant about there being no Santa Claus in front of kids. I let you take a look at what he has to say, then we'll dive into Lubbock Pride's response.
It's terrible that I have to bring you Lubbock Pride's response after this, but I thought it important that you consider that this person has a history of unbalanced behavior and approaching children about these issues. I do hope you'll continue to read on:
DON'T-Nation: The Items Lubbock Area Thrift Stores Don't Want From You
From the super obvious to the "oh..really?" here is a list of items Lubbock area thrift stores don't want from you, each with an alternative disposal method.
Lubbock Tornado Ruins 2023