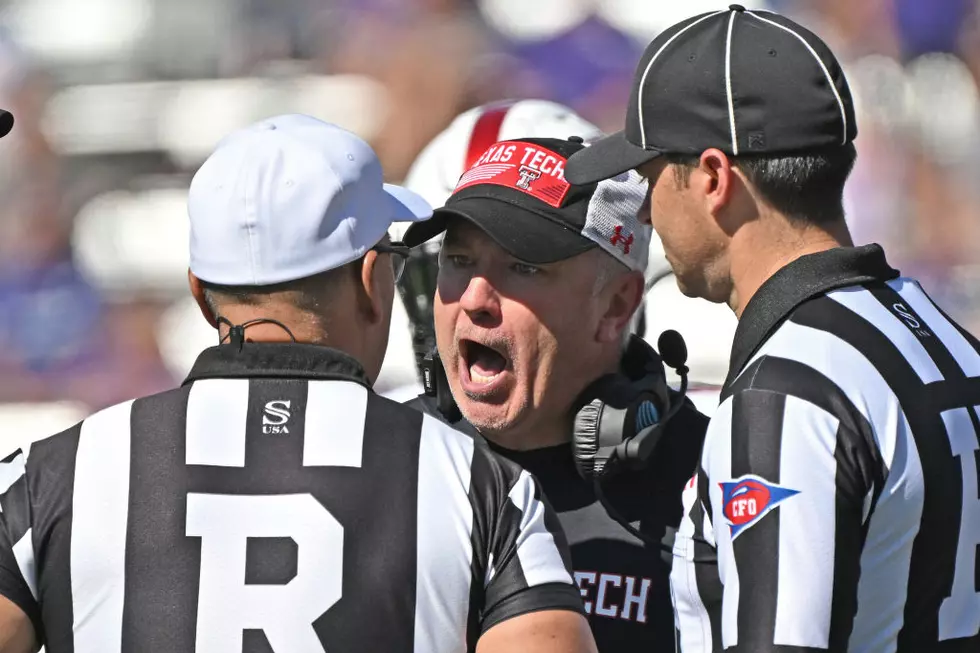 Here's Why I'm On The Fence About Texas Tech Football
(Photo by Peter Aiken/Getty Images)
Texas Tech proved that they can play with the best this past Saturday, for around around three quarters.
The building blocks for a strong Texas Tech performance are there. It appears we have physicality and more or less the plan needed to put some wins on the board. We were not blown out, we just need to learn to not turn over the ball. And though I would describe myself as just "kind of a fan", I was there for every minute of the game.
So why am I on the fence about the team? It's because of a comment that the head coach made. To paraphrase, he said that if you're not "all-in" with the team, then "maybe need to shut your mouth". Wow. I'm not the only one who noticed this and it really showed some cracks in the armor of what has been an incredibly good push to get Lubbock to support the Red Raiders.
First off, I'd say that if you only put HUGE Texas Tech fans in the Jones, then you'd have at least a half-empty stadium. Tech and every other team need those other fans who may not have a team tattoo or collector beach towel, to still get out and be a part of the experience. After all, these are the people who over time may become huge fans.
I am a parent, and yes, a grandparent of two Red Raiders. I am also a person who sees the influence Tech Football has on our community, from not just an economic standpoint, but that little crackle in the air when everyone is fired up on game day. I fully support the Red Raiders, though I'm not going to go crazy or cry about the results. I don't appreciate people like me being told to "shut up" and I know 100% that this has become a bit of an issue with some of the fanbase.
Here's an idea, shut me up. Make me and every other part-time Red Raider fan eat our words. Show us you can take these talented players and have them win with class and dignity. We want to support this team too.
Lubbock's Very Own Heroes: A Look At The LBK Guardians
Did you know that Lubbock has its very own team of superheroes and princesses? It's true. Meet the
LBK Guardians
, whose mission is to spread joy to children- particularly those who are sick or underprivileged.
19 Delicious Places To Get Wings In Lubbock, Texas