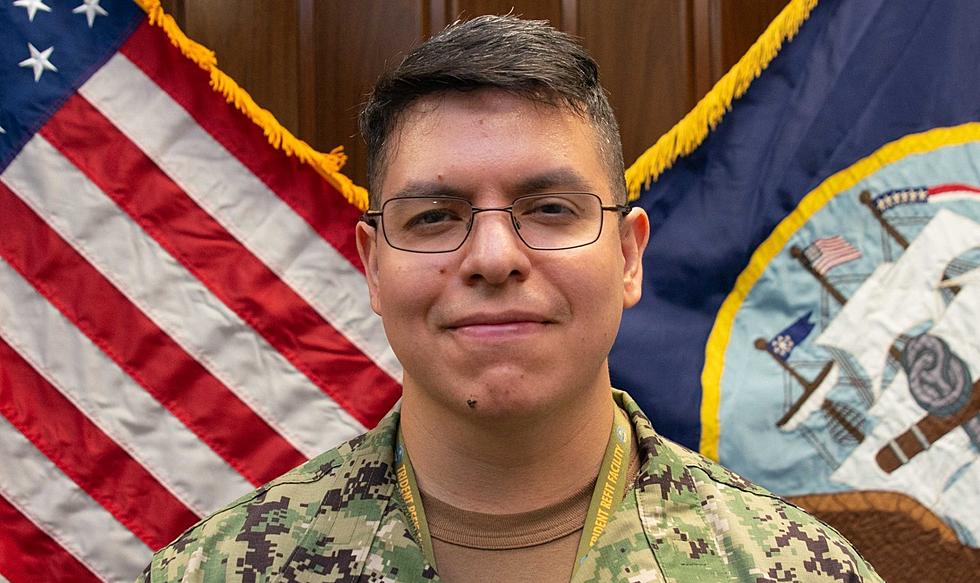 Lubbock Serviceman Goes From Dust Storms To Under The Sea
Photo by Mass Communication Specialist 1st Class Josiah Trombley, Navy Office of Community Outreach
We would like to salute another fine member of the U.S. Armed Forces from right here in Lubbock, Texas.
As I've mentioned before, it sure seems like a lot of people from Lubbock who join the service go Navy. Sure, there's always a chance the Navy just does a better job at P.R. than the other branches, but I like to think these guys go from dust to deepwater as a choice.
Today's salute goes to Petty Officer 1st Class Kevin Payen who went from the South Plains to a submarine! It's crazy, I was just reading how important it was for us to protect all of the cables and pipelines we have in the ocean, and along comes Kevin to do the job.
Payen also had some nice things to say about Lubbock:
"My hometown taught me kindness, respect, patience and fortitude," said Payen. "Lubbock is known as one of the friendliest places in America, so that is where I get my kindness from. My hometown is also well-known for high-rate weather. In the West Texas area, we get a lot of weather, so I learned to be resilient and overcome adversity."
Wow! I'm not sure what "high-rate weather" is, but I'm looking that one up. Here's the actual press release about Kevin's service.
 

By Megan Brown, Navy Office of Community Outreach

KINGS BAY, Ga. – Submariners make up only 10 percent of the U.S. Navy's personnel, but they play a critical role in carrying out one of the Defense Department's most important missions: strategic deterrence. Petty Officer 1st Class Kevin Payen, a native of Lubbock, Texas, is one of the sailors supporting a 123-year tradition of service under the sea to help ensure Americans' safety.

Payen joined the Navy six years ago and today serves as an information systems technician (submarines) with Trident Refit Facility Kings Bay.

"I joined the Navy to challenge myself, travel the United States and the world, and for financial stability," said Payen.
I hope everyone who knows Kevin and his family will let them know how much we appreciate his service.
Lubbock Downtown Farmer's Market
Here's All The Ways You Can Get Involved With The RockShow
Want to hear yourself on the radio? Here's how!