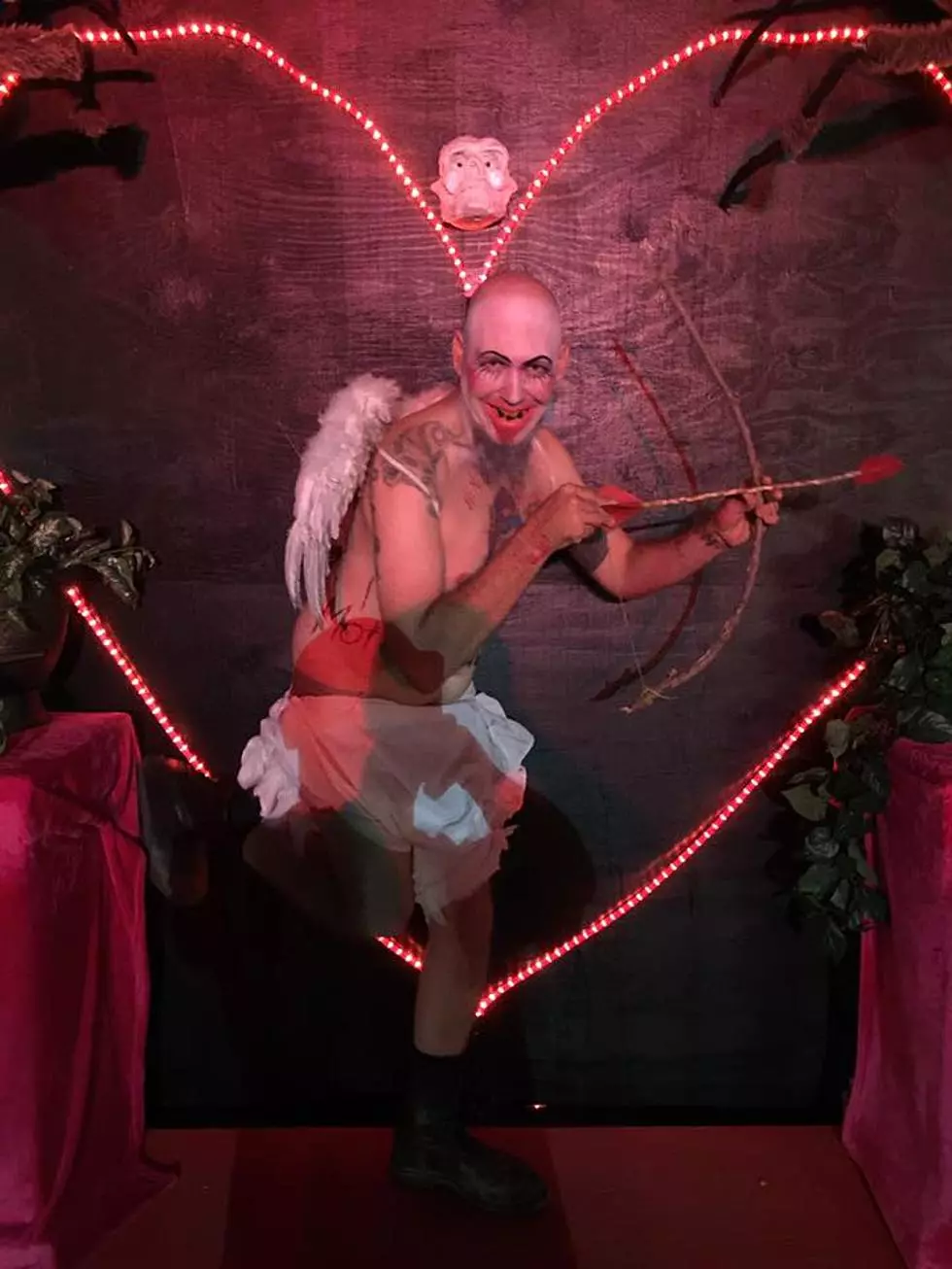 Nightmare On 19th Street Will Not Open For Valentines 2021
nessmania
Nightmare On 19th Street's Valentine's Day event will not happen this year.
In the last few years, we've staged "My Bloody Valentine/Love Bites" at Nightmare On 19th Street. It's been a blast bringing you all the cool scares in February, but it's just not meant to be this year.
Looking at the hospitalization rate for COVID-19 cases in Lubbock, we just don't feel it's worth the risk this year. Let me stop real quick and say that we are enormously proud of our safety measures last October, and at the last report, there were zero cases of coronavirus traced to Nightmare On 19th Street. The problem lies in that February is already a weather risk, so it all adds up to a hard pass on Valentine's Day weekend.
This is actually really, really good news for lovers of Nightmare On 19th Street, though. Usually, we have to quit construction for a total of seven weeks in order to open for Valentine's and we are taking advantage of the extra build time.
Nightmare 2021 will be bringing you additional scenes, a new midway monster, more mazes, and a new attraction featuring free-range clowns (dang!). We're also doing a ton of smaller improvements that you'll see in the park.
I'll be dipping in with more Nightmare news as it becomes available. We're still determining the schedule for 2021, and we will open either the last weekend of September or the first weekend of October.
On behalf of everyone at Nightmare On 19th Street, stay healthy and get ready for a killer 2021 season. (And if you need to be scared before then, think of your ex.)
Disclosure: Wes Nessman is co-owner of Nightmare On 19th Street.
Enter your number to get our free mobile app
Lubbock's Near-Historic 2015 Blizzard