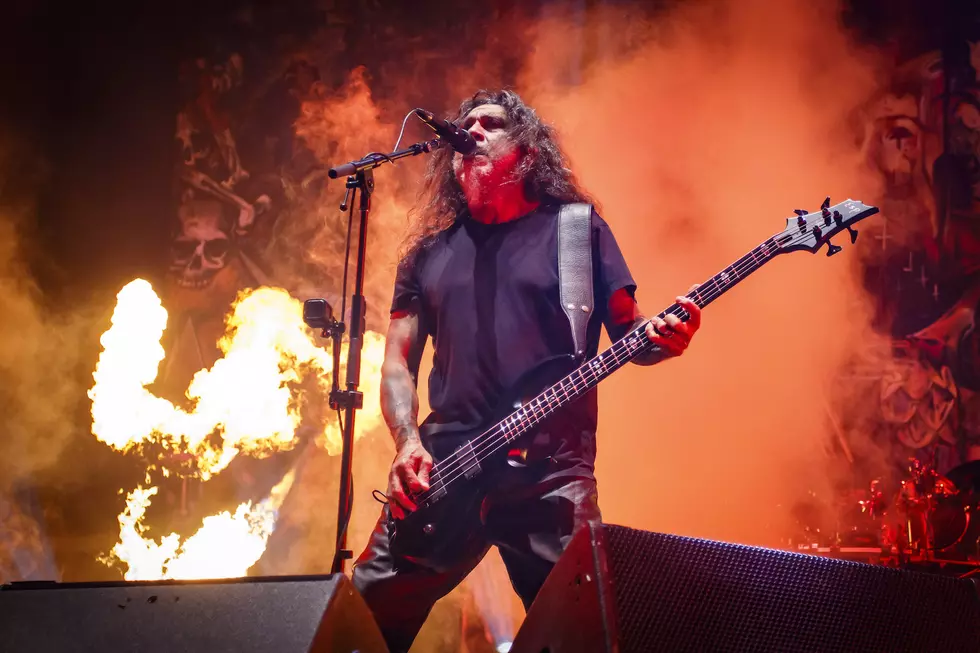 The Slayer Movie Will Play at Lubbock's Cinemark Movies 16
Mark Horton, Getty Images
The bad news is that Slayer is not coming to Lubbock. The good news is that these big screen events are really cool and you won't lose any teeth in the pit.
Cinemark Movies 16 will be playing Slayer: The Relentless Killology on November 6th, 2019. As of now, it's a one-time only showing, so you'll need to get tickets quick. Apparently, it's a short film, followed by a multi-angle, pro-shot concert performance from 2017.
I have to totally recommend this kind of thing. Energy does indeed leap off the screen, and you get to see the guys even larger than real life. All this, plus clean bathrooms, too!
Whoever thought you could hear "Reign In Blood" while eating Junior Mints?
Let's get this one sold out quick and let Cinemark -- and everyone else -- know we'll support these filmed concerts.