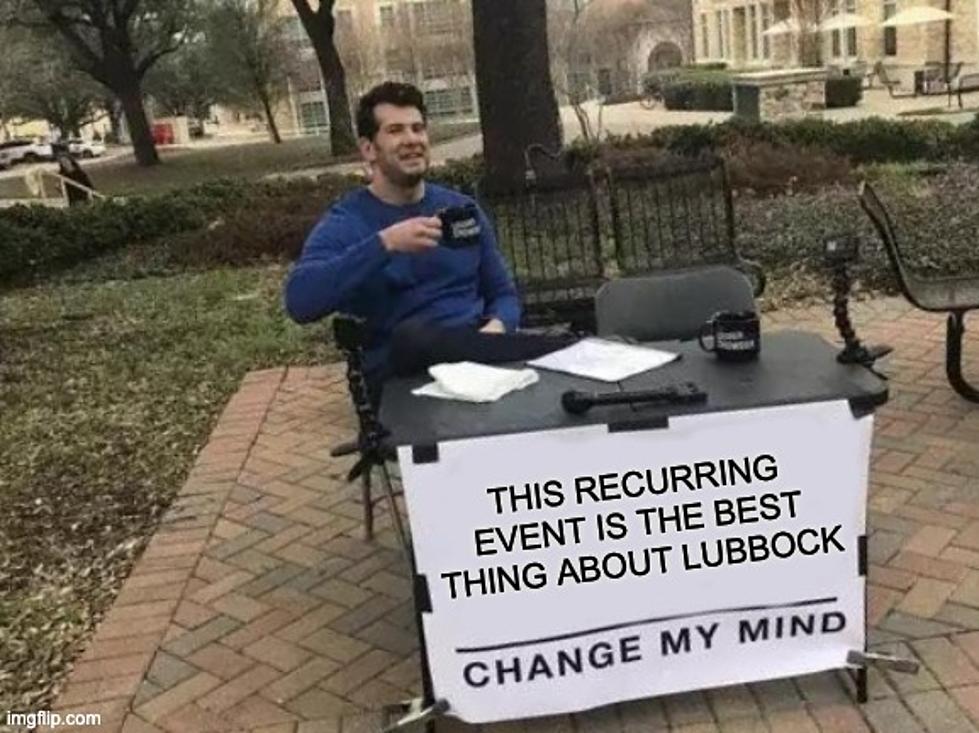 This Thing Is Actually the Best Thing About Lubbock: Change My Mind
Nessmania
What if I told you that the best thing about Lubbock is something that I have pretty much nothing to do with?
I know you might expect me to promote something out of self-interest as the best thing about Lubbock. You'd be wrong.
Let's talk about the things this specific best thing about Lubbock is up against. There would be our economy, being the home of Buddy Holly, Natalie Maines of the Dixie Chicks, Mac Davis, and the general good-naturedness of the folks around here. It's not the lack of real traffic, the shopping, and restaurants, or even Texas Tech proper.
For me, the best thing about Lubbock is Texas Tech Football Game Day (I'm referring to home games, of course). It doesn't matter the status of the team or the status of the team we're playing. It doesn't matter what happens before the tailgates or after. It's all about those few hours leading up to the game. I'm just saying there's magic in the air that cannot be matched.
I'm saying all of this, and I'm not really a participant. I've only been to one Texas Tech game in my whole life, and maybe only a dozen tailgates, but that doesn't matter. You can feel the joy and the excitement just running around town doing errands while game day prep is happening. No matter where you are in town you can smell brisket, burgers, and sausages cooking. Everything about a game day in Lubbock is 100 percent a vibe, and I hope you feel it, too.
Texas Tech's first home games are nighttime games, so we'll see how well that translates. The real vibe should start on October 9th when TCU comes to town.
Throwback: See Texas Tech in 1947
12 Random Masked Rider Facts