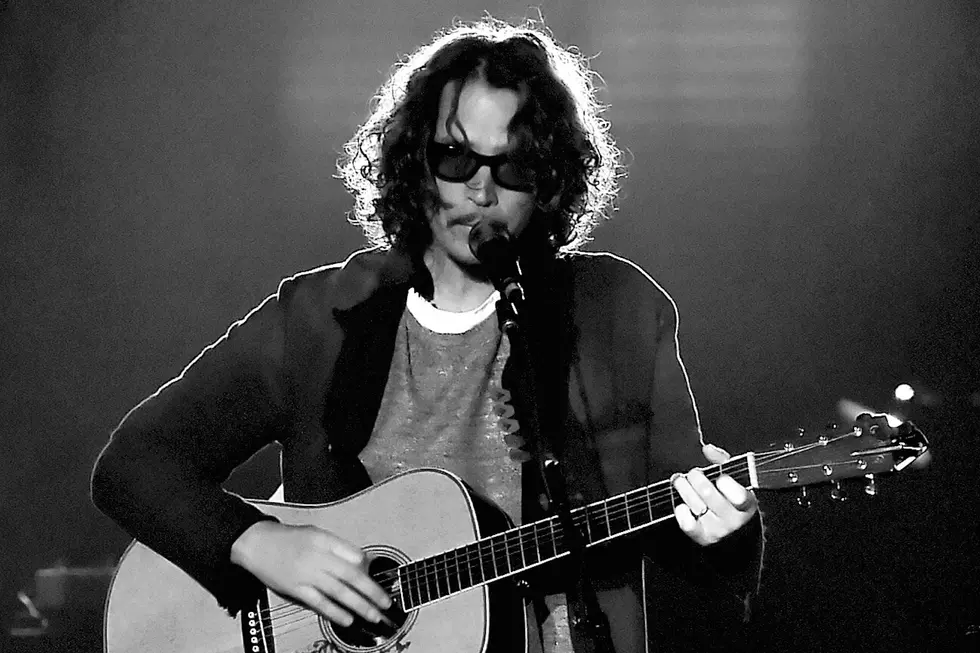 Top 8 Rock Songs to Play in a Time of Loss
Kevin Winter, Getty Images
Enter your number to get our free mobile app
Yeah, this is a bit dark, but it's more than necessary.
I have been asked, more times than you think, to play songs for lost loved ones. Sometimes when you're grieving your thoughts aren't coming together and you need a little help. I hope you never have to use these songs for this purpose, but I'd say that over the course of the last 39 years, these are the ones that I've had to play or recommend the most.
I would also recommend that you NOT read this list, but keep in mind that it will be here on the FMX site forever in case you need it.
I have included a small snippet of some of the lyrics of each that I feel best tells the story of the song (other than the main title)
1

Twenty-three million views says a lot of those people are using this song for some kind of emotional release. Some of you may prefer the Five Finger Death Punch version.

Key lyric: "..and it feels like heaven is so far away."

2

"(Good Riddance) Time of Your Life"

Green Day

The only thing keeping this from being the all-time winner is that the actual title is "Good Riddance." Unfortunately, I heard this one used too recently.

Key Llyric: "I hope you had the time of your life"

3

"Into The Mystic"

-Van Morrison

Most of you are probably too young to even know this song, but for decades it was a top request in difficult times. What's kind of crazy is that the song is actually about a sailor returning home.

Key lyric: "And magnificently we will flow into the mystic."

4

This has got my vote as one of the most beautiful songs ever written, but the sadness underneath it is so thick you can taste it. There's just enough optimism here to keep it from being an absolute tear-jerker.

Key lyric: "Yes I understand that every life must end."

5

I'm telling you right now, that I will not ever, and I mean ever, listen to this song intentionally ever again. That's how deep this one cuts me personally. Once again, this appears to be a song about a breakup, but the tone of the song is so somber that it's often used at funerals. Don't believe me? Well, don't read the YouTube comments without a tissue nearby.

Key lyric: "You belong somewhere you feel free."

6

This song is such a perfect way to wish someone farewell that it was used for comic effect in the movie Old School. (Just try to get somebody to not shout "you're my boy, Blue" when you play it.)

Key lyric: "Nothin' lasts forever but the earth and sky."

7

"Say Hello 2 Heaven"

Temple of the Dog

Key lyric: "Please, mother mercy, take me from this place."

8

This song is about the loss of Nixon singer Zac Malloy's real-life sister. The words are a little tough and the lyrics are very specific, but for those of who lost actual sisters or ladies they were very close to, this is a heartbreaking tribute.

Key lyric: "Here we are again saying goodbye, still we fall asleep underneath the same sky."