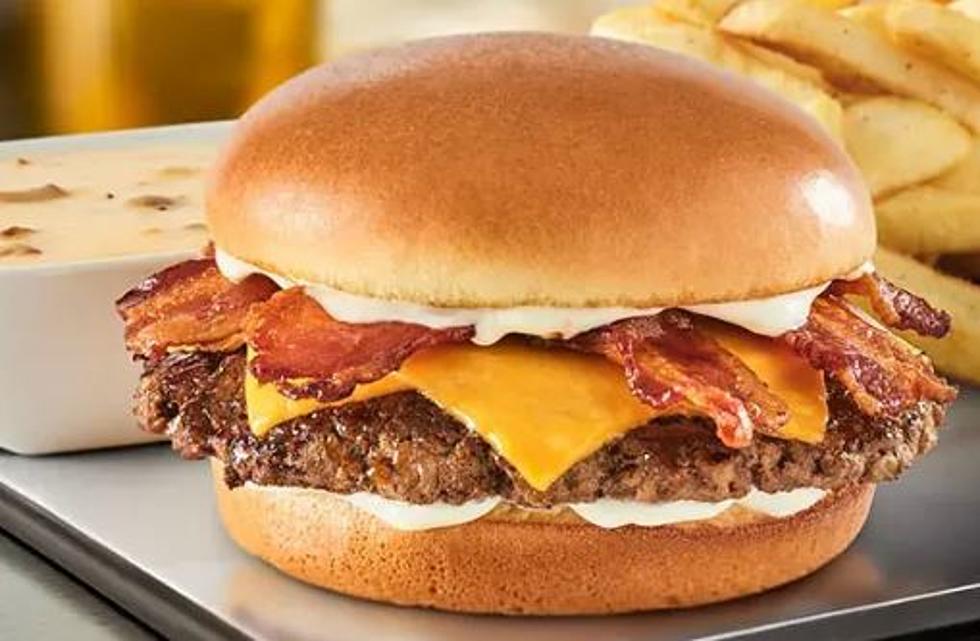 Win A Big Burger Blast With Red Robin
redrobin.com
Are you ready to rock Red Robin with a Big Burger Blast?
We have a chance for you to win $100 in gift cards to Red Robin at 4805 South Loop 289. So how are you going to enjoy it?  Will you take family, friends, or just feed yourself multiple times? It's a tough decision so start thinking about it now.
Red Robin puts so many spins on burgers that it's hard to decide. Seriously, I'm sitting here looking through the options and it just makes you want to start at the first one and eat your way through the last one. I'm really liking the sound of the "Cheesy Bacon Fondue", but then again the "Royal Red Robin" featuring an egg over easy sounds pretty amazing too. I'm also leaning towards the "Scorpion" with pepper-jack cheese, crispy jalapeños, and Scorpion Pepper Sauce. Oh, wait, I may need to have the Burnin' Love Burger in honor of Elvis.
My insider with Red Robin also reminds the endless fries and that on Wednesday they have 50% off the kid's meals. You can also hook it up with Red Robin's "Big Red Box" to cater for your next event.
So there you have it, with tons of options to chow down on and tons of ways to enjoy those options. We'd like for you to enjoy a "Big Burger Blast" and all you have to do is fill out the very easy entry form below. We'll draw a winner on or about 9.26.23. Get in on this great giveaway now!
Alice Cooper At Buddy Holly Hall
Ollie's Sneak Peek: Lubbock's Exciting New Close-Out Department Store
The team at Ollie's is working very hard to stock such a large store in time for their opening, so I was able to snap a few "sneak peek" photos of just a fraction of what will be on shelves when Ollie's opens.