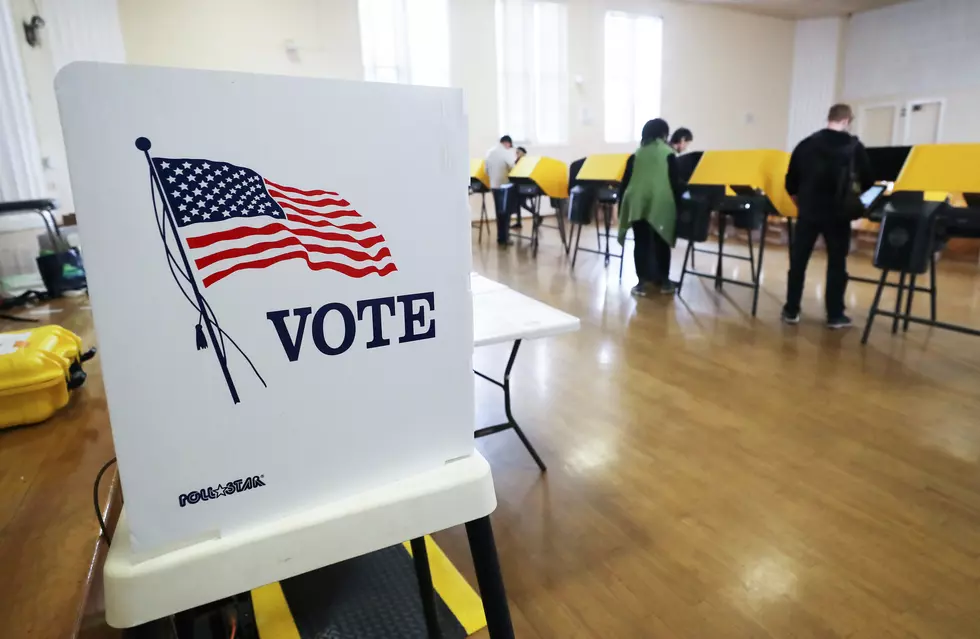 You Have 3 Days Left To Early Vote
(Photo by Mario Tama/Getty Images)
Judging by the number of people I've seen on Facebook with an "I Voted" sticker, most of you have probably already voted. For the rest of you, you can still early vote through Friday.
My personal experience with the early voting location inside Amigo's was stellar. Everything was well thought out and completely sanitary. I would also think that they've probably gotten even better at the process since I voted, which was the very first day.
They started by having me place my I.D. in a disposable cardboard tray and ultimately gave me a pencil to use to dial up the selections on the voting machine. You'd think using the pencil would be a tad awkward but it wasn't. I was able to cycle through all the choices and click through all the pages while never touching the voting machine at all. It was a pretty slick process and it took next to no time at all.
I guess I could waste space and tell you how important it is to vote, but you probably know that. What I'd rather tell you is to not put it off. An early vote is just as safe as a "day of" vote and just in case of weather, a blowout, or a sick kid, if you get it done now you'll be happy you did.
The Lubbock County Elections Page has a full listing of early polling places that you can see right here.
Lubbock's Most Expensive Airbnb Stays
Expensive Airbnb Stays in Lubbock, Texas