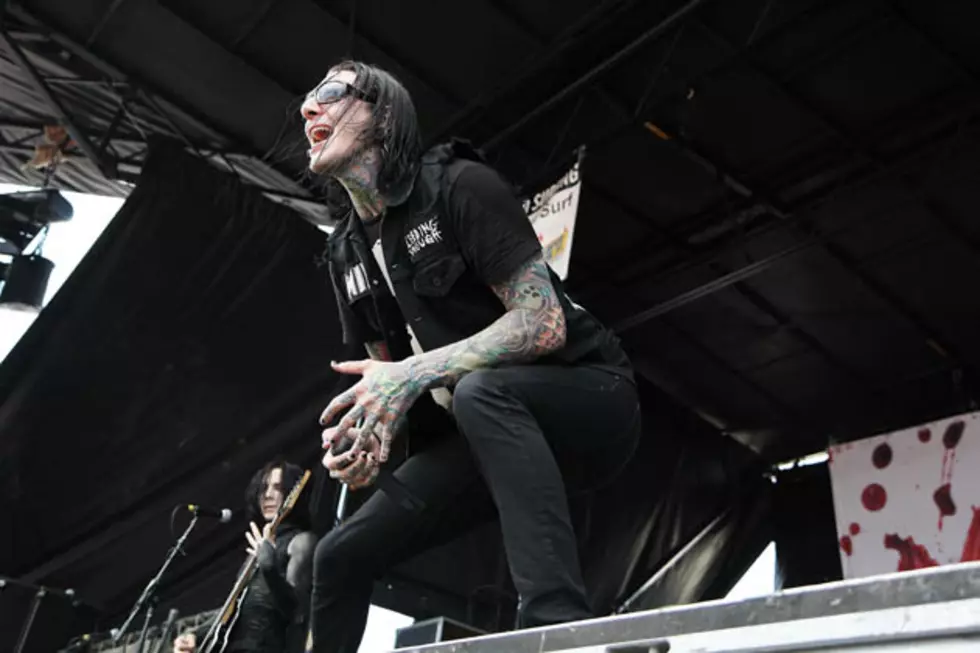 2019 FMX Birthday Bash Set for 4/20 With Motionless in White, Atreyu
Liz Ramanand, Loudwire
We just couldn't pass up a chance to party on 4/20.
UPDATE: This show is now at the Lonestar Event Center Pavilion. [More info]
4/20 happens on a Saturday night this year. It sounds like a party, right? Well, when we found out that Motionless and White and Atreyu were open for that date, we locked it down.
The FMX Birthday Bash has always been a party with great bands, and we're pumped that we were able to put this one in the comfortable confines of Jake's Backroom. It's just awesome that you can go rock out, take a hamburger break, then get back after it.
We have been big fans of Motionless in White for a long time and can't wait for a chance to throw down up close and personal with our closest friends.
Tickets for the event go on sale this weekend. They are expected to go very quickly due to the nature of this event. If you want to win tickets, make sure to download the FMX app and turn your push notifications ON. We also have a 4-pack up for grabs right now in the FMX Bomb Squad VIP Club.