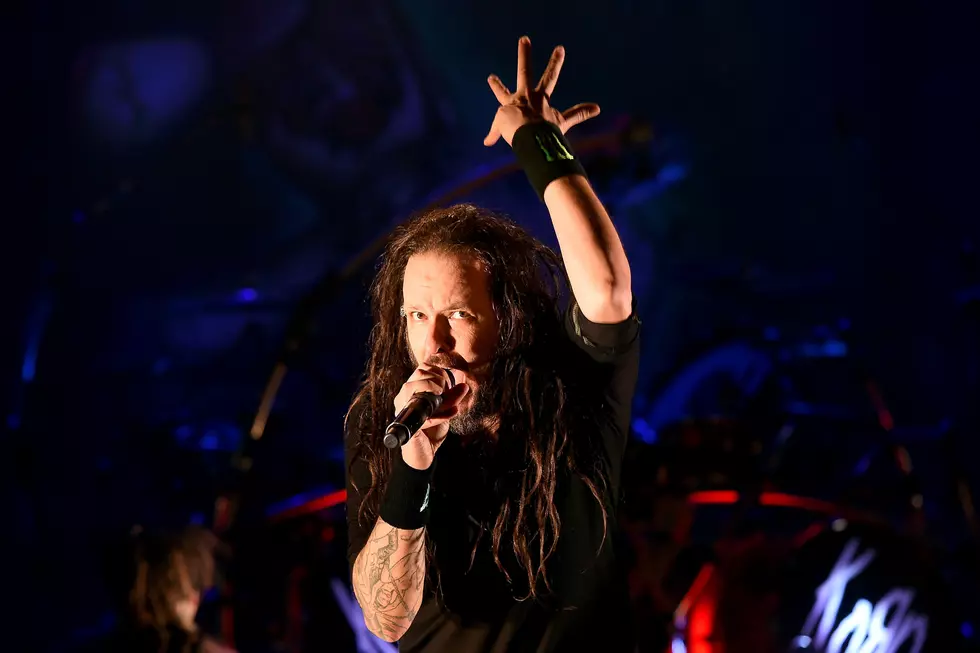 Set Times, Traffic Updates, Parking Info & Other Important Information About the 41st FMX Birthday Bash
Kevin Winter, Getty Images
You're not alone if you're getting excited about the 41st FMX Birthday Bash with Korn and Evanescence. Everyone at 94.5 FMX is totally pumped and we want to make sure you know all of the details so that you don't miss out on any of the action Wednesday night.
Here is some helpful information that the United Supermarkets Arena sent us in a press release:
- Doors open at 4:30 p.m. and concertgoers are encouraged to carpool and arrive early because there are several roads closed in the area due to construction
The concert begins at 5:30 p.m. with opening act Dana Dentata
6;30-Palaye Royale
7:30-Evanescence
9:20-KoRn
- Free parking is available in the student commuter lots across Indiana Avenue which are accessible from Texas Tech Parkway & Knoxville. There is also free parking in the lots south of the arena.
- ADA parking can be found in the arena's west R37 lot, which is accessible by Indiana Avenue, with overflow parking in the north C11 parking lot. You can get to these from Main street while traveling west from Flint Avenue.
- Handbags and all patrons are subject to a visual inspection and magnetometer inspection before being admitted into the building
- CLEAR BAG POLICY is in effect. Clear plastic, vinyl, or PVC bags that do not exceed 12" x 6", or tiny clutch bags are allowed in the venue. Exceptions may be made for medical items at inspection. Other purses and bags will not be allowed in the venue, so don't even try to bring them in. You don't want to lose your place in line.
Here is the complete list of prohibited items:
- All cameras
- Video/audio recording devices, including iPads and GoPros
- Weapons of any kind (leave your knives, tasers, mace, guns, chains, studded and spiked jewelry, wallet chains, and spurs at home.)
- Laser pointers or flashlights
- Skate-shoes (I'm pretty sure they mean shoes with the wheel on the heal)
- Fireworks and noise makers
- Outside food and drinks
- The use of any tobacco products, including e-cigarettes and vapes
- Sticks or poles for signs/banners, selfie sticks, and umbrellas
- Animals other than aid dogs
- Helium balloons
- Moshing
- Any item or action that is considered dangerous to the artist or the public
The United Supermarkets Arena is completely gun-free for this event and open carry is prohibited at all times. Also, if you get caught smoking you will be ejected from the event and re-entry is not permitted, so make sure you take care of that before you get to the door. If you are sensitive to haze and strobe lighting effects, please be advised that those will be used in the concert. There will be all kinds of tasty food and drinks inside that you can buy, along with a variety of exclusive band merch
And last but not least, if you still don't have a ticket to the concert, you can buy one by phone at (806) 770-2000, or online by clicking here.
Oh, and most importantly: have fun! I can't wait to see you there.
11 Great Places To Get Queso In Lubbock
Texas' Top Beauty Brands: Standbys & Up-and-Comers
From brands you've known your whole life to popular up-and-coming beauty powerhouses, these are beauty brands that were developed in and/or headquartered right here in Texas.
6 Places Killer Clowns Could Be Hiding In Lubbock