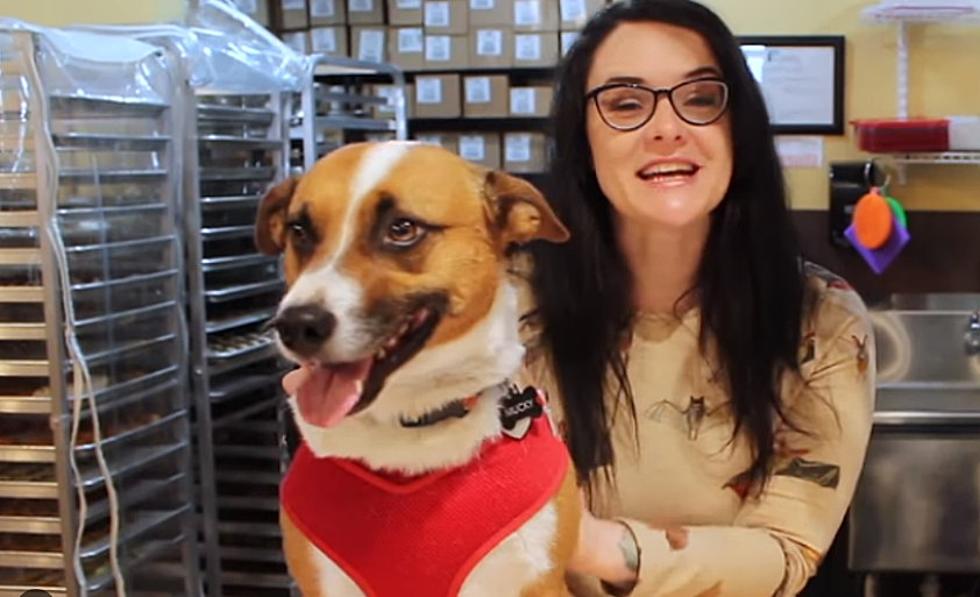 An Open Letter To The Lubbock Lady Who Yelled At Me About My Dog
Danny Loa
I live in a condo. There are many advantages to that, including never having to mow a lawn. But that also means I don't have a private yard in which my dog can potty.
Moo Moo is very unbothered by this because it means she gets walked multiple times a day. My condo is in the middle of a nice neighborhood full of lovely trees and large homes and, generally speaking, very nice neighbors who smile as she walks by. She's very social.
Last week; however, as I was totally lost in a reverie, I heard a woman shouting "MA'AM, MA'AM" at me. When I finally realized that she was yelling at me, I looked up at her and asked, "yes?"
"Are you picking up your dog's poops?" she shouted shrilly. I was so befuddled. I walk my dog multiple times a day. If I didn't pick them up, we'd all be swimming in it. I showed her my hand full of doggie bags ready to go.
"Oh, WELL, some people don't, " was her lame comeback. Honestly, I should have let it go but she struck a nerve. I do NOT handle being yelled at very well.
"I am so sick of people making assumptions about the way I look," I said, as I walked away, not wanting to get more heated with her.
Because I knew exactly what was really going on there. I have visible tattoos. I wear black hoodies to walk my dog. I don't look like one of her people. So she assumed that I was irresponsible and deserved to be yelled at for no reason.
She could have asked me politely. She could have just observed me and said something if I had left a steamer on her neighbor's lawn (I was never anywhere near her actual property). She could have minded her own dang business. But she saw me as an outsider, an undesirable one at that, and chose to make me angry and uncomfortable for the sin of merely existing in her fancy neighborhood. Maybe I'm wrong and she was having a bad day and decided to yell at anyone randomly, but I doubt it.
So this is my letter to her.
Dear Overy Concerned With Feces, 
Regardless of whether or not you like it, I am going to continue to live in the same neighborhood as you, as I pay my rent on time and enjoy living here. 
I am a responsible pet owner who loves my animal. 
And even though your meanness had me sobbing angry tears, I forgive you.
It is clear you are afraid of people who look different than you. And that fills me with pity. I cannot imagine getting that advanced in age and having such a painfully narrow view of the world around me. 
I will not avoid your block or your lawn. I will continue to clean up after my dog. If you see a big pile, know that it was almost certainly someone who is entitled as you who left it behind. 
Sincerely, 
That Tattooed Lady. 
9 Lubbock Bars With Excellent Patio Vibes
Kick back on the patio of one of these popular local hangs.
16 Ways Everyone Can Tell You Are Totally From Lubbock
This is the life we've chosen.
Frightening Texas Home For Sale Is A Real Haunted House (Really!)
A house for sale in the tiny town of Baird, Texas (20 miles east of Abilene) may look normal on the exterior, but the inside is full of frights