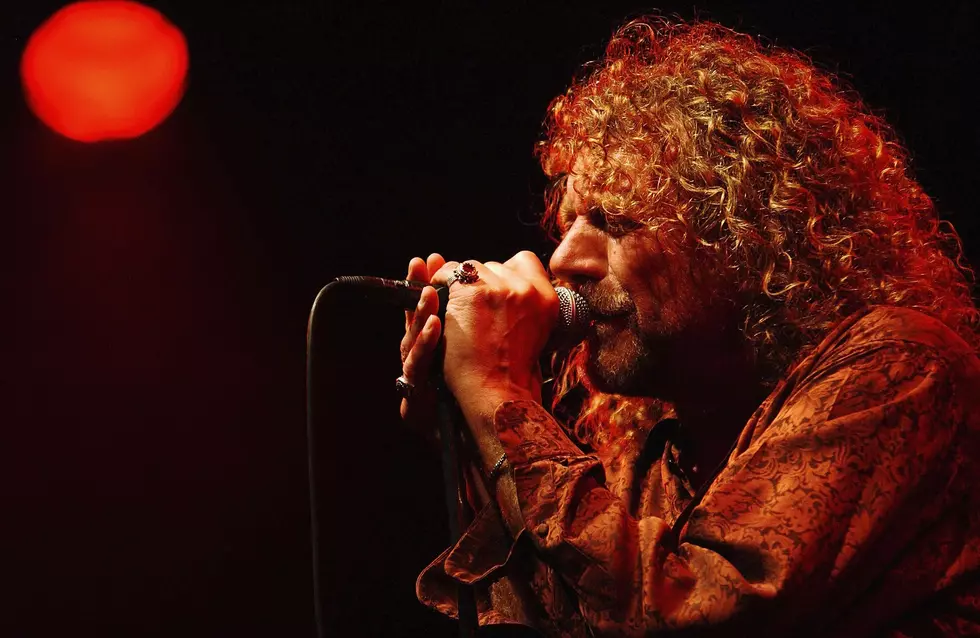 Win a Robert Plant & Led Zeppelin Prize Pack
Jim Dyson, Getty Images
I am so pumped for the Robert Plant show in Lubbock that I bought tickets. Now, as a radio DJ, I can probably count the times I've bought tickets on one hand. I'm ready for this one, and I hope you will be, too.
We're launching a second Robert Plant giveaway with the help of Backstage Rock and Roll Gift Shop. You've seen the store at 3636 50th St., and it's probably way past time for you to stop in and get hooked up with stuff from your favorite bands.
Backstage is chunking us a couple Led Zeppelin t-shirts, a poster and some nice memorabilia for the show. We'll add a pair of tickets to see Robert Plant live in Lubbock, and you are 100 percent good to go! It's easy to get to rockin' --  just enter right here.
For more details on the show, check out our original blog. Otherwise, we'll see you Thursday, September 27th at the Lubbock Municipal Auditorium with Robert Plant and FMX!