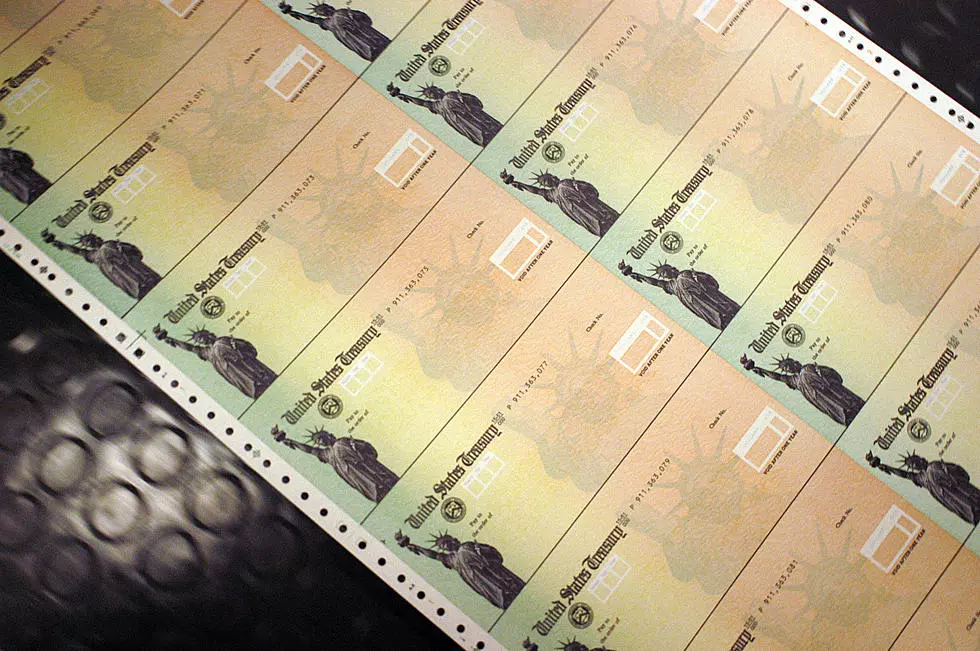 Your Bank Account May Get Fatter This Weekend
Getty Images
What are you going to do with your stimulus check?
The big news is that White House Press Secretary Jen Psaki said that some people will see stimulus money hit their bank accounts this weekend. If that doesn't happen, don't worry, it may take a few weeks to get all that money out there.
Unfortunately for many Texans, this money is probably going straight to electric and gas bills. Hopefully, there will be a little leftover cash to stimulate other local businesses as well. The $1,400 in Biden bucks (per person, with some exceptions) are meant to round out that last little $600 check that so many got in January, up to the $2,000 that many thought the latest payment should have been in the first place.
I'm not even going to get political here. We pay a lot of money into the system, and right now a lot of us need some help to get through what's hopefully the last leg of this pandemic. We need both the financial shot in the arm, as well as the literal vaccine shot in the arm to get things back to as close to normal as we can.
Now if you managed to keep your job and your bills low, get ready for a flood of entertainment options to start hitting once more people are vaccinated. I'm anticipating a very nice summer concert season, for movies to return to theaters and more. There are many people who've just held onto their works until they could get on the road to support them.
May I also make a recommendation? If you're in good shape, put a few bucks towards your favorite charity. Just share a little of your good fortune, because so many non-profits out there are also hurting at this time.
Good luck to you on getting a timely deposit and on getting back on your feet.
The 10 Best Texas Liquors
8 Iconic Texas Snacks