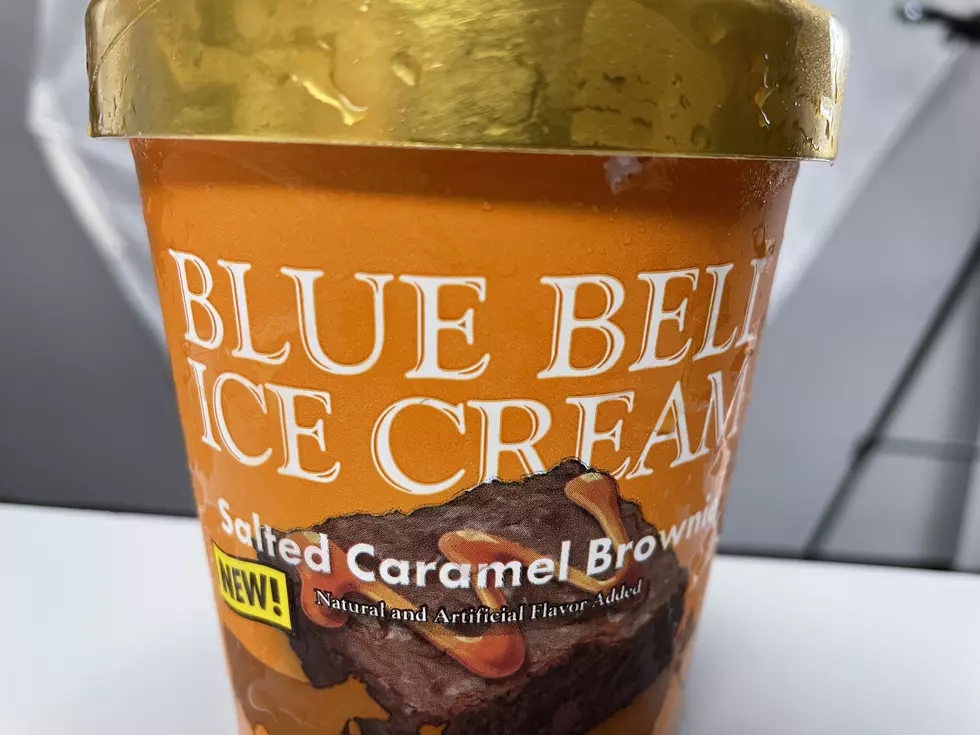 Blue Bell Kicks Off Fall With Another Awesome Flavor
Nessmania
How is it even possible that Blue Bell does this?
While we were still savoring the last of our Blue Bell Oatmeal Cream Pie ice cream, the folks from Brenham, Texas were coming up with another fantastic flavor to close out the summer and kick off fall.
Get ready for Salted Brownie Caramel. I hope I can do justice by this epic entry into the Blue Ball Hall of Fame (which doesn't exist, I just made it up). Let's start with the word 'salted.' I've had other salted sweets before and the salt was overbearing and/or crunchy and distracted too much from the flavor.
With this Blue Bell flavor, it's just a hint of salt far in the background. Then, you have big, generous portions of brownies that somehow maintain a bit of their baked composition without becoming sludgy.
Finally, and only because I really have to focus on this, is the ice cream base. You could take everything out of the ice cream and still have a better ice cream than most other ice creams. I know I said 'ice cream' a lot, but taste it and you'll know what I'm talking about.
While talking with our incredibly handsome and generous Blue Bell guy, a thought occurred to me: at what point in our lives did they start making ice cream for adults? This ice cream, which could be enjoyed by anybody, actually tastes like something that would be served in a fine restaurant or after dinner with friends. In other words, it's complex and not kid's stuff, but kids will like it, too.
Sure, we all expect Blue Bell to be great, but these guys are hitting grand slam after grand slam. This year we've had Strawberry Lemonade, Chocolate Peanut Butter Overload, Oatmeal Cream Pie, and now Salted Brownie Caramel. Somebody at the Blue Bell factory needs a BIG raise.
Blue Bell's new Salted Brownie Caramel is in stores as of today.
Texas Candy, A-Z
Lubbock's Carino's Italian Gets Demolished