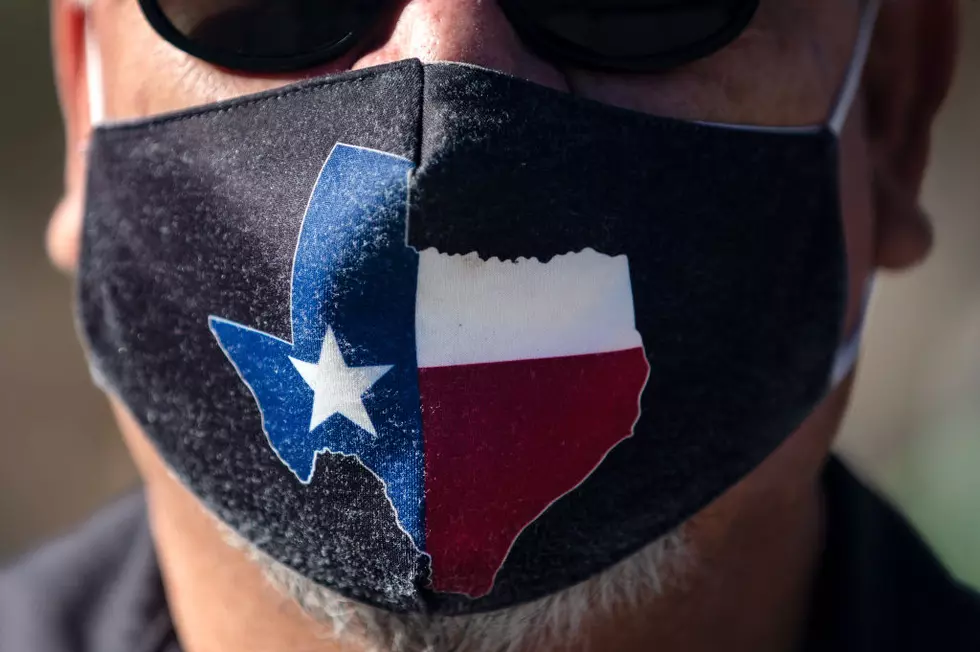 Even Lubbock, Texas Knows Better Than Greg Abbott
Getty Images
Governor Greg Abbott continues to chum for votes by putting the most vulnerable at risk.
I was so pleased this weekend during my shopping in Lubbock. I hit two grocery stores (forgot something at the first one), a hardware store and a couple fast food places. By and large, most people were still wearing masks, but I understand this is my early morning experience and not everyone else's. It seems that the everyday, ordinary Joe in Lubbock, Texas is more on top of health issues than the governor.
Governor Abbott has banned any governmental entity from requiring masks. This order does include schools and, get this, public health facilities. Texas is just far too big for a one-size-fits-all solution to anything. He is, once again, politicizing the use of masks to reduce the spread of COVID-19 instead of looking out for everyone's health.
I've stated over and over again that I don't care if you mask up at all. I do think cities and schools should be allowed to make whatever decision is best for them, especially if they're looking at unfavorable trends. This also makes it harder to get people to put on a mask in stores that still do require them.
We're still around 100 new cases a week in Lubbock. We're not out of the woods. Fewer people are getting vaccinated, so things aren't going to stop; the best we can hope for is to mitigate the spread.
For you good Lubbockites making smart place-to-place and minute-by-minute decisions, I salute you for your vigilance. Governor Abbott doesn't care about you, so I'm very glad you care about each other.
Let's get this thing down to the kind of numbers that will allow all of us to take of our masks sometime this summer.
FMX Listeners Share Their Pre-COVID-19 Photos
FMX Listeners Share Their Pre-COVID-19 Photos
12 Things You Didn't Know About Texas Tech's Masked Rider
12 Random Masked Rider Facts
13 Deadly Animals in Texas
13 Deadly Animals in Texas