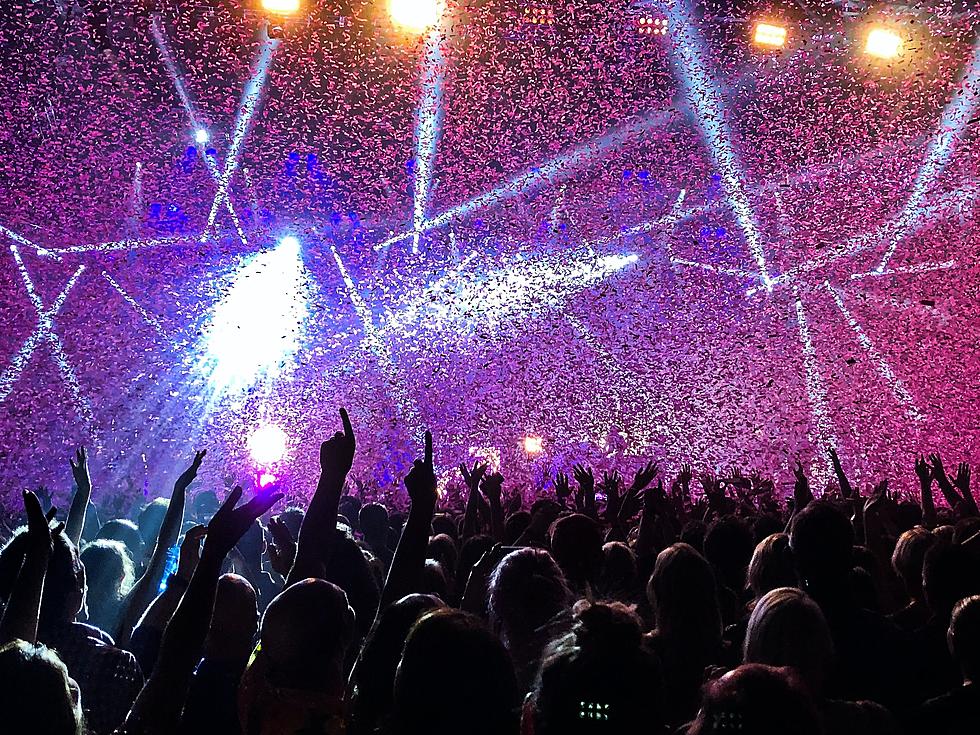 FMX To Announce Four Additional Shows
Roger Harris/Unsplash
I told you this was going to happen.
Everybody wants to get back on the road right now. Everyone wants to reconnect with their fanbases, and everyone needs stopover dates in between the mega festivals (when allowed).
Since we can't say "boo" about a show on the internet without someone accusing us of hyping things too much, let's manage some expectations right away. One show is definitely at the Lonestar Pavilion, one might be the Lonestar Pavilion or its outdoor stage, one is a club show and the final one is the rescheduled date for the 39th FMX Birthday Bash ft. In This Moment.
Let's break these down further...and this is weird. Twice in the past week on my weekend shows I've mentioned what I called, "the one band that would get me back into a club" and dang, if they aren't supposed to play here. As a matter of fact, that band is so popular that the opening band for them has sold out Jake's Backroom before. It's just a great lineup.
The club show has a band that's had one of the biggest hit records of the last five years. Most songs come and go these days, but this band's biggest track is still played daily.
The band(s) that might be indoors or outdoors at the Amphitheater are the ones that were originally scheduled to be the 41st FMX Birthday Bash before Korn came along wanting that honor. It's still an EPIC show and we will probably find a unique way to promote it.
As I mentioned the other show is the rescheduled In This Moment show featuring new openers. Sadly, it was just too hard to try to get all of the original bands back together for these makeup dates. (Lubbock is just one place that needed a makeup date). I'm also told that the promoter will be forwarding refund information for those people who no longer wish to go.
So how do you like all of that? I'm told that two of these shows will be announced on the same day, and that would be Tuesday, June 21st. My guess is one might choose to move their announce day, but they may not. Just stay close, make sure you have the 94.5 FMX app  and listen for FMX Stagez on the air for the latest info.
I should mention that all of this could change, but I wouldn't mention these things if I wasn't given a heads up by the promoter that these bombs are about to drop.
Here's what we're looking at so far:
JUNE
June 17th: Everclear, Fastball, The Nixons
JULY
July 26th: Memphis May Fire (Jake's Backroom)
July 30th: Journey
SEPTEMBER
September 7th: The 41st FMX Birthday Bash ft. Korn and Evanescence
September 8th: Wednesday 13
September 13th: Tesla
September 29th: "Weird Al" Yankovic with Emo Philips
OCTOBER
October 2nd: Halestorm with New Years Day and The Warning
October 25th: A Day to Remember, The Used, Movements, Magnolia Park
Get more details, venues, ticket information and freebies on the 94.5 FMX app.
Throwback: 32 Pictures of Epic Concert Tickets in Lubbock, Texas
Here is the first batch of FMX concert tickets that we'll be publishing.
25 Amazing Up Close Food Pictures